Hulu August 2021: What's coming and what's going
By: Jay Moreno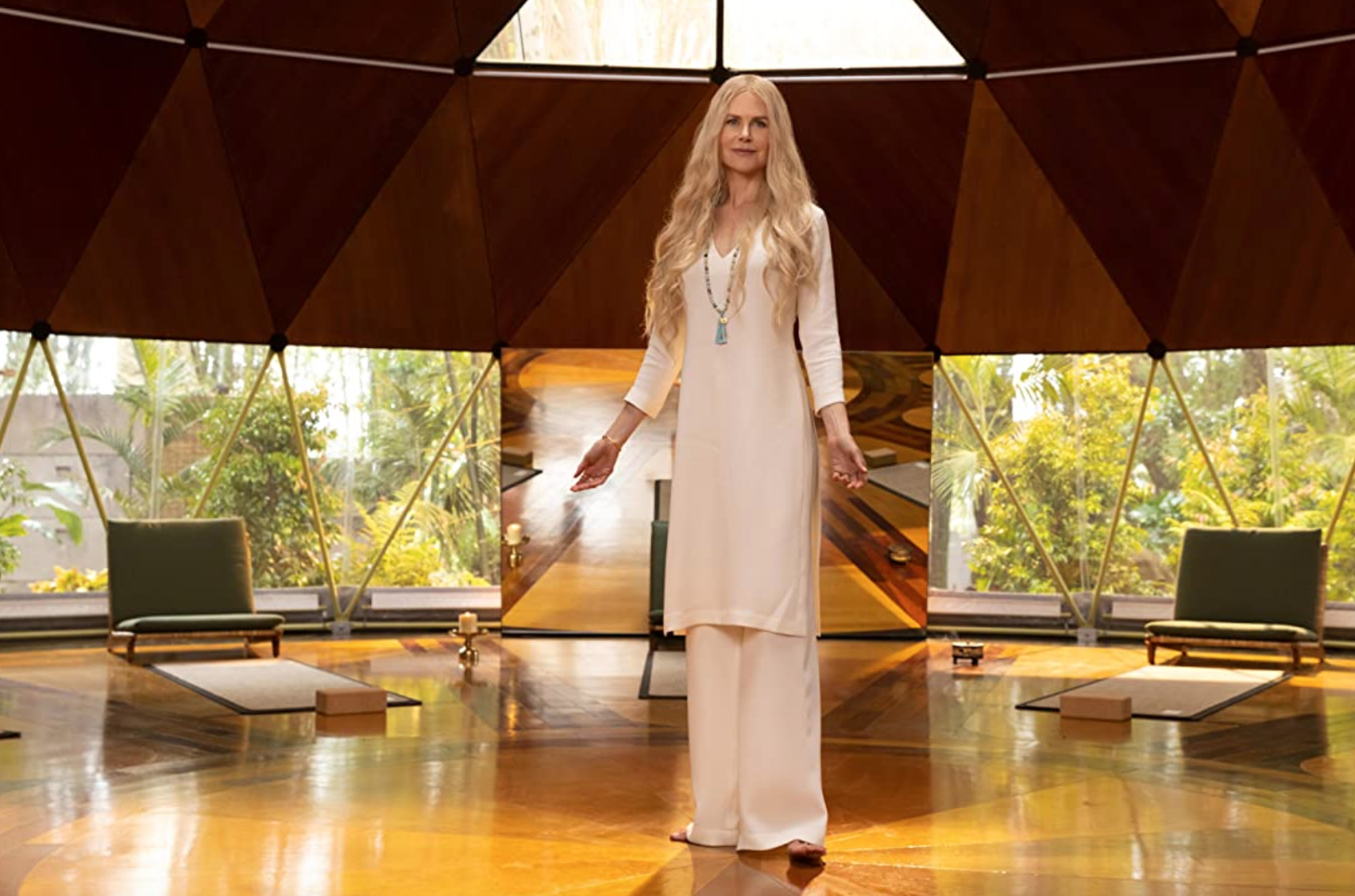 Hulu has announced its August 2021 lineup, releasing loads of added content as well as two new original shows with star-studded names, such as Nicole Kidman and Selena Gomez. Although a number of shows and movies will be introduced to the streaming service's library, many will also depart throughout the month.
Hulu August 2021: New Original Programming
Hulu novel-based original 'Nine Perfect Strangers' will debut with the first three episodes premiering on Aug. 18. Based on nine strangers on a retreat, secrets of the members and the host (Nicole Kidman) will be uncovered. The drama miniseries consists of eight episodes and will co-star Melissa McCarthy, Luke Evans, Regina Hall, and Bobby Cannavale. Another original series titled 'Only Murders in the Building' will premiere on Aug. 31. The series revolves around three crime-obsessed strangers Charles (Steve Martin), Oliver (Martin Short) and Mabel (Selena Gomez) end up involved in one. Tony Award-winning actor Nathan Lane will also play a recurring role in the series.
A documentary film 'Homeroom,' which premiered earlier this year at the Sundance Film Festival, will premiere exclusively on Hulu Aug. 12. The documentary focuses on students at Oakland High School in California spending their senior year around budget cuts and the COVID-19 pandemic. The streaming service will also introduce another Hulu original movie, 'Vacation Friends', on Aug. 27, a comedy where a couple have their wedding crashed by another couple they befriended on a past vacation.
Hulu August 2021: Titles arriving to Hulu Aug. 1
Majority of new additions (mostly films) to Hulu's library will be available Aug. 1. One film, 2011's 'Contagion', revolves around an unknown virus, resulting in a pandemic involving extensive research, conspiracies, and a vaccine. Cast members include Gwyneth Paltrow, Matt Damon, Laurence Fishburne, Kate Winslet, Jude Law, and Marion Cotillard. The film gained renewed popularity years later due to its similarities of the ongoing COVID-19 pandemic, with some cast members filming public service announcements during the March 2020 lockdown orders.
A number of horror films are also joining the Hulu August 2021 lineup at the beginning of the month. 'Every Breath You Take' stars Casey Affleck as a therapist whose family life spirals after the brother of his patient seeks revenge. 1982's 'The Beast Within' is based on a teenager originally conceived from rape going through bizarre physical changes in a small Mississippi town. 'The Grudge' revolves around an American family encountering supernatural events after moving into a haunted house in Tokyo. 2009's 'Black Swan' displays the conflicted friendship of two ballerinas (Natalie Portman and Mila Kunis), where one's dark side is revealed.
Comedy films are also joining Hulu's library. Cult classic 1990's film 'Romy and Michele's High School Reunion' stars Lisa Kudrow and Mira Sorvino as two unaccomplished women who create false identities to please their then-tormenters at their high school reunion. 2002 comedy 'The Hot Chick' showcases the body-swapping of criminal Clive (Rob Schneider) and mean teenage cheerleader Jessica (Rachel McAdams). Furthermore, 'Fred Claus' stars Vince Vaughn as the brother of a modern-day Santa Claus (Paul Giamatti) who reluctantly agrees to work at the North Pole.
Network Premieres on Hulu
Two ABC reality competition shows will appear on Hulu simultaneously. First, the seventh season of 'Bachelor in Paradise' premieres Aug. 17, while new surfing competition show 'The Ultimate Surfer' premieres Aug. 23. National Geographic's '9/11: One Day in America' documentary miniseries will be available Aug. 29, marking the upcoming 20-year anniversary of the Sept. 11, 2001 terrorist attacks.
A reboot of 1977-1984 series 'Fantasy Island' premieres on Fox Aug. 10 and will be available for streaming the next day. The original series revolved around a tropical island resort where people could pay to live whatever fantasies they dreamed of. The eighth and final season of police sitcom 'Brooklyn Nine Nine' will be available Aug. 13, the day after premiering on NBC.
More August 2021 Additions on Hulu
'Saturday Night Live' veterans Bill Hader and Kristen Wiig star as estranged twins Milo and Maggie in the comedy-drama film 'The Skeleton Twins,' where the two comfort and quarrel with each other after one attempts suicide. The Tyler Perry-directed film 'Temptation: Confessions of Marriage Counselor' focuses on the declining marriage of a couple (Jurnee Smollett and Lance Gross), leading to disastrous results when one has an affair. Vanessa Williams, Kim Kardashian West, Robbie Jones and Brandy Norwood co-star in the film. Both titles are set to premiere Aug. 17 and 24, respectively.
Meanwhile, FX on Hulu original 'Reservation Dogs,' which focuses on Indigenous Oklahoman teens committing and fighting crimes, will have its series premiere on Aug. 9. The 12th season of FXX's 'Archer' and the 10th season of FX's anthology series 'American Horror Story' will be part of the monthly lineup on Aug. 26. The latter show returns after nearly two years due to production delays caused by the COVID-19 pandemic. Sarah Paulson and Even Peters, who have starred in all previous seasons except its ninth, are returning for season 12.
Hulu's August Removals
Many films currently on Hulu will no longer be available after Aug. 31. Some titles include jukebox musical 'Across the Universe,' which includes music by The Beatles, and 'The Best Man,' detailing the wedding of Lance (Morris Chestnut) and Mia (Monica Calhoun), though tension arises between the couple and their friends. Taye Diggs, Terrence Howard, Sanaa Lathan, Nia Long, Harold Perrineau, and Melissa de Sousa also star in the film. 1988 comedy-horror film 'Beetlejuice' will also leave the same day. The classic film centers on a recently deceased couple (Alec Baldwin and Geena Davis), and a poltergeist (Michael Keaton) haunt new residents (Winona Ryder, Catherine O'Hara, and Jeffrey Jones) of the couple's home.
'Dragonheart' and its three sequels will be removed from Hulu's library, as well as 'The Blair Witch Project' and its 2000 sequel 'The Blair Witch Project: Book of Shadows.' Similarly, three 'Resident Evil' sequels ('Apocalypse,' 'Extinction' and 'Afterlife') will also part ways with the streaming service.
Hulu August 2021: Further Departures
'The Shape of Water,' a romantic fantasy between a mute laboratory cleaner and a humanoid amphibian, will depart from Hulu Aug. 14. The film earned four Oscars in 2018, winning Best Picture, Best Director, Best Production Design and Best Original Score. Science-fiction film 'Life Like,' revolving around a human-like robot developing human emotions, also leaves the streaming service the same day.
Foreign films such as the Japanese-language 'Like Father, Like Son,' 'Nobody Knows' and 'Still Walking' will leave Hulu Aug. 30. In addition, Korean-language film 'The Chaser' will depart from the streaming service at the same time.
Some of the new added content is temporary, having a limited month-long stay. Films such as 'I Know What You Did Last Summer,' 'Roadhouse 66,' Rudy' and 'Thelma and Louise' are some of the titles only available from Aug. 1 to 31.
Photo Courtesy of IMDB.
Similar Posts –
HALLE BAILEY GIVES FIRST LOOK AS ARIEL IN 'LITTLE MERMAID' LIVE-ACTION REBOOT. Click here to read the full article.
BUDAPEST GAG TO BE REVEALED IN MARVEL'S 'BLACK WIDOW'. Click here to read the full article.
Tags: abc, add-ons, august 2021, fox, fx, fx on hulu, fxx, hulu, martin short, melissa mccarthy, miniseries, new releases, nicole kidman, selena gomez, series, steve martin, streaming, streaming service,
---
---
Similar posts