Mental Health As a Taboo Topic
For the longest time, mental health was considered a taboo topic. While there were discussions and treatments revolving around physical symptoms, mental health was negated. In many societies, it was considered non-existent. However, poor mental health affects nearly everyone in their lives at least once.
Various trigger points can influence an individual's mental state including work stress, money problems, and relationship breakdowns. Despite its common prevalence, mental health remains a taboo subject. And there are many reasons for this.
A mental disorder is usually considered a hidden disability. People diagnosed with mental health conditions can more often than not hide their symptoms. For instance, the symptoms of depression and anxiety might not be clearly visible to the unknown's eye. A cheerful woman at work might just be hiding her eating disorder. And no one might notice.
Many perceive having a mental health disorder as a weakness. This makes the one suffering feel vulnerable to the world, which is something one then wants to avoid. This is especially apparent among men since they are less likely to talk about their mental health with others. Men are constantly pressured to live under the stereotype of strong masculinity and talking about mental health is, therefore, seen as a flaw. 
Similar Post –
The pandemic made things worse. A significant portion of the population developed mental health diseases due to their changed schedules, the feeling of loneliness, losing loved ones, and losing a job amongst other reasons.
Youth mental health worsened. 9.7 percent of youth in the United States have severe major depression, compared to the previously recorded data of 9.2 percent. Nonetheless, about 60 percent of youth with major depression didn't receive any treatment.
The number of anxiety screenings increased by 93 percent from 2019 to 2020. More and more people are reporting frequent thoughts of suicide and self-harm.
The question remains if so many people are suffering, then why shouldn't this topic be spoken about more?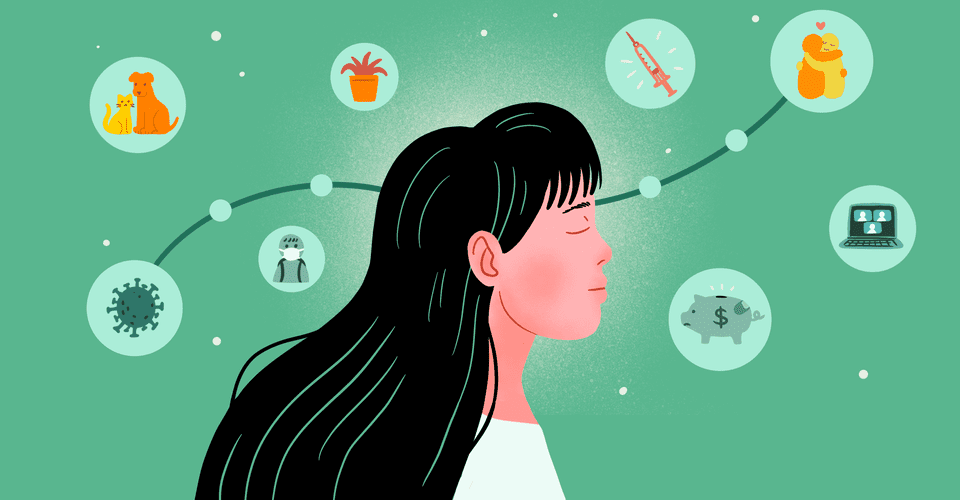 BTS Talks About Mental Health

 
Fortunately, a lot of celebrities and influencers are open to talking more and more about mental health. And one such group is BTS.
BTS, the biggest boy band in the world today, spoke to Rolling Stone about mental health challenges and complex emotions ever since the start of the pandemic. Many members expressed the spectrum of emotions they were feeling, which are typical by-products of such visibility and success, made worse by the force of the pandemic. 
In April 2020, BTS announced that they would postpone their entire world tour. While this definitely cleared their schedules up, it left a big hole in their daily activities as music artists.
"I realized that we've been telling people to really love themselves and telling them to be stronger," reflects Park Jimin, the lead singer of the group. "This year, I began telling myself these things as well, and convincing myself that this is also something I need to keep in mind."
Not going on tour meant that the BTS members couldn't reunite with ARMY, the name given to the fans of the group. Which was hard for them.
"When we couldn't go on tour, everybody felt really a sense of loss, a sense of powerlessness, and we were all sad," shares Kim Seok-jin, the eldest of the 7 members. "And it actually took us a while to get over those feelings."
"We had prepared really hard to show ARMY our 'On' performances," says Kim Taa-hyung, better known as V. "And what I was finding difficult at that time was not being able to show what we practised and prepared so hard… I think there was a measure of being tired and really sort of burned out a little bit from the work as well."
Min Yoon-gi, better known as Suga, has lyrically explored and reflected on his struggles with OCD, social anxiety, and depression in the past.
"When I hear people say that when they listen to my music, and feel comfortable and are consoled by those lyrics that express these emotions, that makes me feel really good," he says. "It's very encouraging. For anybody, these emotions are not things that need to be hidden." 
This wasn't the first time that BTS reflected on loneliness, depression, and the impact of toxic masculinity. And huge stars like them talking about such topics goes a long way pushing back against that stigma.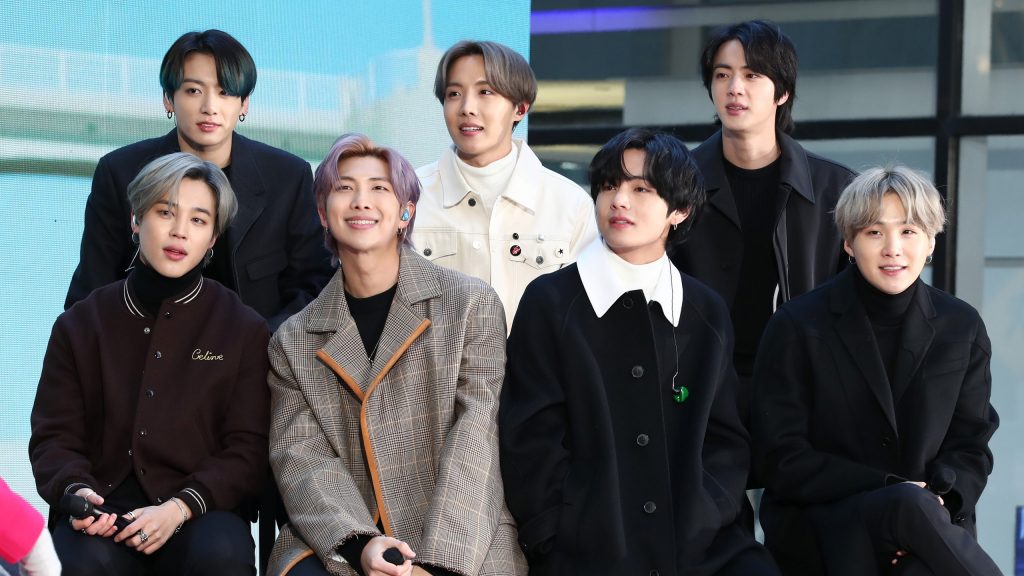 BTS and Having an Open Conversation about Mental Health
BTS has also changed the way people view and talk about mental health through the music they release. For instance, in a three-part "Love Yourself" album series, broken down into "Love Yourself: Her," "Love Yourself: Tear," and "Love Yourself: Answer," BTS expressed the importance of the psychological journey of self-love.
Jin dropped a solo song "Abyss," which took a close look at mental health. In a note released to the fans, Jin revealed how the band hitting number 1 on the Billboard Hot 100 for the first time for their all-English song "Dynamite," unleashed a potent cause of burnout and what seemed to be imposter syndrome.
Similarly, Jimin in his solo-track "Promise," spoke about his self-hate, resolving with his promise to love and take better care of himself. He has repeatedly reminded ARMY to be kind to themselves. 
Similar
Post –
In fact, Jimin recently got candid in an interview with Weverse magazine and was quoted saying, "I only realized it recently, but I used to be really unstable. I was acting like I was well-grounded when I was around other people, like my friends and family. It meant I had to pretend a lot… I felt like I was becoming empty sometimes, at first. I felt like I was denying my own thoughts and beliefs. But I talked a lot with my parents, and I said, "Did you know I was going through all that?" And they said, "We didn't know what you were going through, but we knew it was something." So I finally shared what I was feeling with them, and my mom and dad talked to me like they were my life coaches."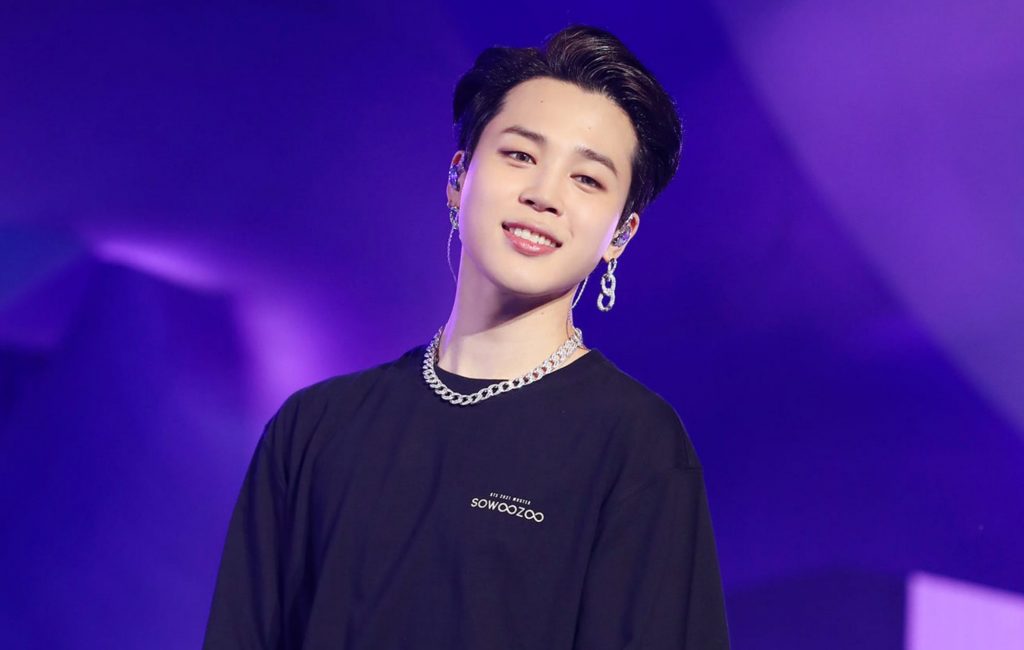 Debunking the Myth
Mental health is as important as physical well-being. Society should no longer avoid talking and raising awareness about something that affects almost everyone today. And it should stop treating people who do deal with mental health struggles as outcasts.
Everyone should play their part in creating a safe space for others around them. While the influence of BTS might be large, even one single person can change the game. It could be as simple as talking to your neighbour about mental health. 
Society needs to debunk myths and stereotypes and normalize discussions on mental illnesses. It needs to take care of the people it houses.
After all, it's high time.
Works Cited:
"The State of Mental Health in America." Mental Health America.
Desk, Web. "BTS' Jimin Addresses Feelings Of 'Isolation, Emptiness' AMID Height of Fame." Geo.tv: Latest News Breaking Pakistan, World, Live Videos, Geo News, 4 Aug. 2021.
Guillaume, Jenna. "How the Biggest Boy Band in the World Is Changing the Mental Health Conversation." ABC Everyday, ABC Everyday, 11 Dec. 2020.
Lopez, Amanda. "Bts Are Using Their Platform to Normalise Mental Health Discourse." Medium, Medium, 5 Mar. 2021.
McNab, Kaitlyn. "Bts Members on Learning More about Themselves and Their Mental Health." Teen Vogue, Teen Vogue, 20 May 2021.
Williams, Anne. "Is Mental Health Still a Taboo Subject?" Psychreg, 26 Oct. 2020.
Similar Posts –
10 TV SHOWS WITH PORTRAYALS OF MENTAL ILLNESS. Click here to read the full post.
UNDERSTANDING THE DUNNING-KRUGER EFFECT. Click here to read the full post.
Tags: BTS, BTS and mental health, BTS opens up about mental health, celebrities and mental health, debunking mental health myths, influencers, Jimin, Mental Health, mental health in media, mental health problems, mental illnesses, Park Jimin, social media and mental health, youth mental health,
---
---
Similar posts