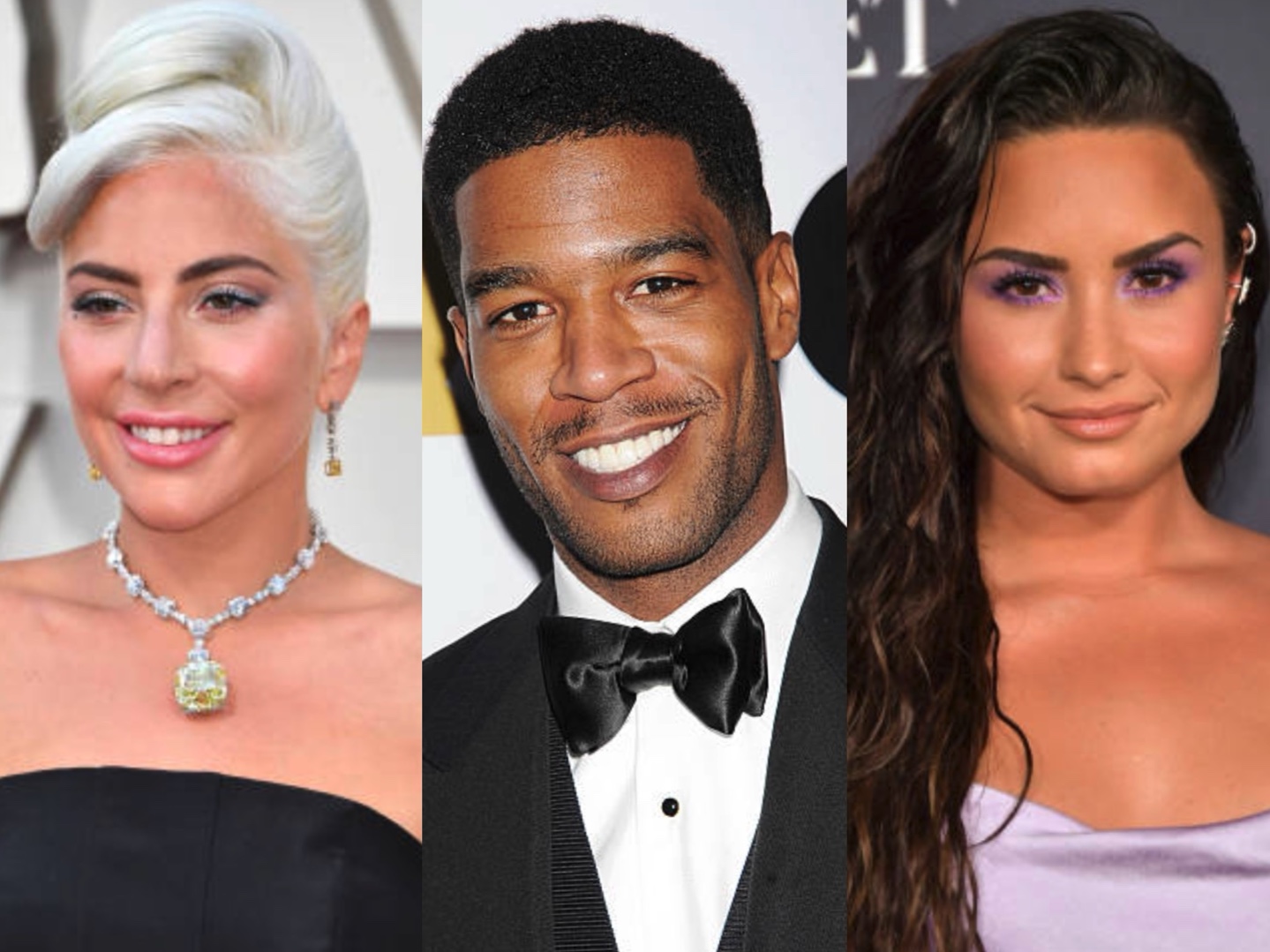 When a celebrity opens up about their mental health battles, it can be a factor as to why mental health stigmas are breaking. With famous people using their platform, it gives the average person confidence in opening up about their own mental health battles. Here are 10 celebrities who have opened up about their own battles surrounding mental health, refusing to keep it a taboo topic.
Lady Gaga: A celebrity advocate for mental health among her many fans
Grammy and Oscar-winning singer-actress Lady Gaga have been an influence to many since her career took off in 2009. In 2014, she revealed she was sexually assaulted at 19, and later revealed her PTSD diagnosis. She has undergone therapy to cope with the traumatic experience. The following year, she wrote and recorded the song "Til It Happens to You" for the 2015 documentary 'The Hunting Ground,' which focuses on the issue of sexual assault on American college campuses. The song won an Emmy Award for Outstanding Original Music and Lyrics. Through her non-profit organization, the Born This Way Foundation, she has prioritized the mental health of younger generations.
Similar Post –
Wayne Brady: Mental health takes a toll on a celebrity also
Being a jack of many entertainment trades, Wayne Brady has dabbled into many portions of the industry. From comedy, acting, singing and hosting, it's clear his career has gone swell throughout the years. After being bullied for a stutter in his childhood, he struggled with anxiety. In late 2014, he admitted to having a mental breakdown on his 42nd birthday that June due to a struggle with clinical depression. In the same interview, he also said the August 2014 death of Robin Williams greatly affected him. He credited his ex-wife (whom he shares a daughter with) for helping him in his emotional battle.
Mariah Carey: A celebrity finds the courage to speak on her mental health
After a highly publicized "breakdown" in 2001 while promoting her film 'Glitter,' singer Mariah Carey was hospitalized. Exhaustion and being overworked was the cause of the breakdown, though she was also diagnosed with bipolar II disorder. This differs from bipolar I (commonly simply referred to as "bipolar"), as she did not suffer a manic episode, only hypomanic. She initially kept her diagnosis a secret, though publicly revealed her battle with the matter in April 2018 cover story for People Magazine. To help with the disorder, she has taken medication and went through therapy.
Pete Davidson: Depression and a diagnosis
Although his career consists of making people laugh through sketches on 'Saturday Night Live,' comedian Pete Davidson has had battles away from the NBC studio. In 2017, he opened up about his struggles with depression after a mental breakdown, as well as his borderline personality disorder diagnosis. He has since received treatment for the matter.
Similar Post –
Michelle Williams: Advocating to check in on your loved ones
Known for her time in the platinum-selling girl group Destiny's Child, singer Michelle Williams opened up about struggling with depression over a decade after the group's disbandment. Though she had emotional battles since adolescence, she did not understand or recognize it as depression until adulthood. In May 2021, she released a memoir titled 'Checking In: How Getting Real About Depression Saved My Life—and Can Save Yours,' where she further elaborated on her mental health struggle. She also speaks about the subject through discussions with guests on her 'Checking In' podcast.
Kid Cudi: Expressing internal battles through music
Rapper-actor Kid Cudi has not been quiet about his internal struggles, revealing in an interview that he once had a mental breakdown after an addiction to anti-depressants. In March 2013, he opened up about his past addiction to drugs and alcohol, being five months sober at the time. Within the following years, he has been vocal regarding his battle with depression since he gained notoriety in 2009 with his hit single 'Day N Nite,' and even admitted to having suicidal thoughts. In 2016, he publicly revealed to fans he sought treatment in rehab. He has also written songs detailing his mental health battles, especially on his most recent album 'Man of the Moon III: The Chosen,' released in Dec. 2020.
Similar Post –
Demi Lovato: Not afraid to speak up
Singer Demi Lovato has never been a stranger to mental health conversations. They have openly discussed their battles with anorexia, bulimia, self-harm, as well as addiction to drugs and alcohol. In the summer of 2018, they made headlines when they reportedly overdosed at their Los Angeles home. In a 2020 interview with Ellen DeGeneres, Lovato explained feelings of a lack of support from management, whom they also described as controlling. The following year, they revealed their experiences of sexual assault during their time on Disney Channel and during the 2018 overdose. They also announced they were bipolar. Lovato has detailed their mental health battles in their 'Stay Strong,' 'Its Complicated,' and 'Dancing with the Devil' documentaries.
Lovato uses they/them pronouns, having come out as non-binary in May 2021.
Jim Carrey: Finding a creative form of therapy to cope
Actor-comedian Jim Carrey had been opening up about his mental health long before many public figures did. In 2004, he revealed his battle with anxiety and depression in a CBS interview. To treat the latter illness, he was prescribed Prozac, though later decided to stop taking medications of any kind due to the pill sometimes making him feel worse. To handle his depression, he turned to painting when not working on a film or TV series.
Catherine Zeta-Jones: Distance made the heart grow fonder
Similar to Mariah Carey, actress Catherine Zeta-Jones has also spoken about her battle with bipolar II disorder. She has sought treatment for the disorder twice and has also struggled with depression after a 2010 tongue cancer diagnosis. The actress shares two children with her husband Michael Douglas, who was once diagnosed with throat cancer. Their individual battles put a strain on their marriage which caused them to live separately for some time, though eventually reconciled.
Similar Post –
Russell Brand: Writing about recovery
By 2009, British comedian Russell Brand achieved fame in the United States, having hosted two MTV Video Music Awards ("VMA") ceremonies. Throughout his life, he suffered from various mental health issues such as attention-deficit disorder (ADHD), bipolar disorder, bulimia, and self-harming. He also self-harmed for a short period of time and was addicted to drugs, having 12 arrests for drug-related charges prior to his worldwide notoriety. He reports to have been sober since Dec. 2002 and enjoys transcendental meditation to help through recovery. Reflecting on his addictions, he has written two books, 'Recovery: Freedom from Our Addictions' and 'Mentors: How to Help and Be Helped,' which were respectively published in 2017 and 2019.
All images in main photo courtesy of Getty Images.
Similar Posts –
MENTAL HEALTH WATCHLIST FOR SELF-CARE: TOP 10 ON NETFLIX. Click here to read the full post.
10 INSPIRATIONAL MOVIES FOR TODAY'S YOUTH. Click here to read the full post.
Tags: catherine zeta-jones, celebrities, celebrities and mental health, celebrity, demi lovato, jim carrey, kid cudi, lady gaga, mariah carey, mental, Mental Health, michelle williams, pete davidson, russell brand, wayne brady,
---
---
Similar posts