Top 10 fashion icons youth can draw inspiration from!
By: Jay Moreno
If you're young and seeking influence for a new look, check out these inspirational fashion icons for youth. These 10 icons can influence your next look or your next shopping trip.
Inspirational fashion icons for youth: Zendaya
While actress Zendaya is known for her roles in 'Euphoria' and the 'Spider Man' film series, she has also made a name for herself in fashion. With the help of stylist Law Roach, she has made it to several best-dressed lists on fashion and magazine websites. In addition to being a style icon, she has collaborated with Tommy Hilfiger for a capsule collection and released her own clothing line in 2016. The actress has also been a spokesmodel for luxury brands Valentino and Lancôme.
One of the inspirational fashion icons

for youth and other ages: Selena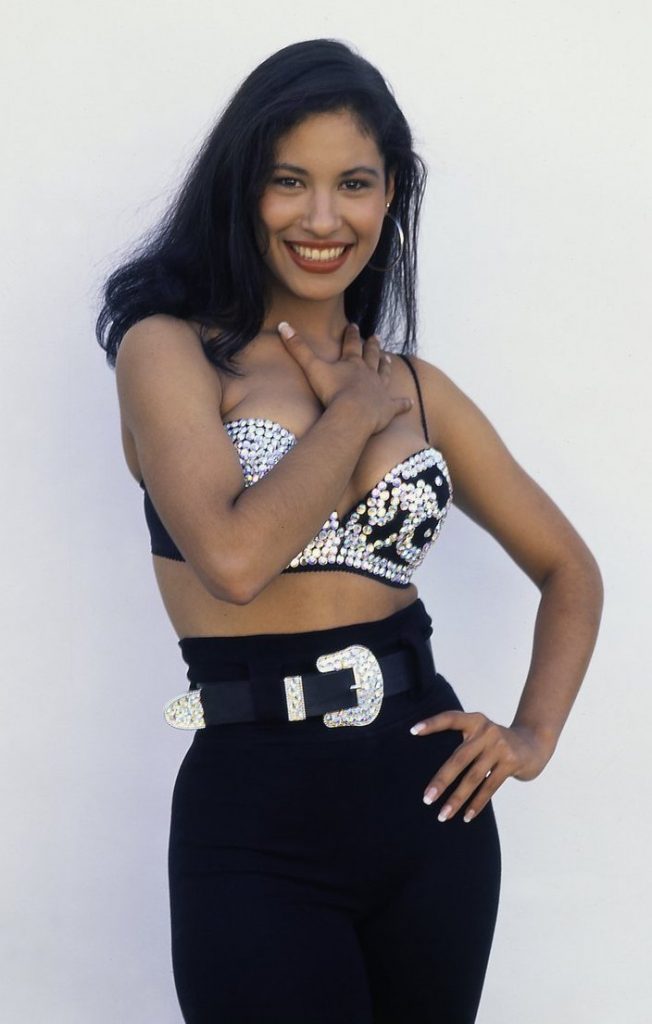 Aside from being a Grammy-winning Tejano music star, Selena also had a passion for fashion since her youth. Known for her tied tops and rhinestone bras (known as "bustiers"), Selena was always in style on and off the stage. She would even design her own outfits moments before she was due to perform. When not touring, Selena was busy selling her 'Selena Etc.' clothing line through her two Texas boutiques of the same name in Corpus Christi and San Antonio. Many years after her tragic 1995 death, she remains a music and fashion icon for new and old generations.
Stylish at all times: Rihanna
Being a jack of all trades (singer, actress, businesswoman, and fashion designer), Rihanna is no stranger to getting press for her looks. Known for her unafraid and unapologetic attitude, the superstar has no problem wearing whatever she wants. She had made headlines for several of her outfits, most notably at the Met Gala, as well as a crystal nude Swarovski dress in 2014 when she received the Fashion Icon of the Year award from the Council of Fashion Designers of America. The dress itself was made with over 230,000 crystals from the Austrian brand.
Balance of styles: A$AP Rocky
Managing to find a balance between men's couture and streetwear, rapper A$AP Rocky is no stranger to people discussing his clothing choices, staying stylish wherever he goes. He has made numerous appearances at shows during Fashion Week in New York City, Paris and Milan. In 2013, he was the only non-Korean recipient at the Style Icon Awards in Seoul.
Fashion icons inspirational to LGBT youth: Lil Nas X
Since he released his hit "Old Town Road" in 2019, Lil Nas X has earned fame quickly. His style seems to be versatile, from colourful western wear to wearing a gown at the 2021 BET Awards. No stranger to criticism of his sexuality, music videos, performances and flamboyant fashion choices, it seems that the negativity will motivate him to take it further in terms of his image.
An inspirational legacy: Aaliyah
Early in her career, R&B songstress Aaliyah gained notoriety for not only her talent but also her fashion sense. She became known for her tomboy image of baggy clothes and sneakers, notably Tommy Hilfiger, who only had menswear in the early 1990s. The R&B songstress became a spokeswoman for the designer, as she inspired him to introduce a women's line. As time went on, she matured into more feminine high fashion, though still maintained her signature tomboyish looks. Despite her unfortunate death from a 2001 plane crash, Aaliyah's style continues to be emulated in today's streetwear fashion.
No gender necessary: Harry Styles
During his One Direction days, member Harry Styles would often opt for the typical shirt and jeans, as well as suits. Now a solo artist, he has made a name for himself in fashion aside from his own music. Gaining traction for his flamboyant and sometimes colourful fashion, he made headlines when he wore a gown on Vogue's December 2020 cover. Despite some criticism for wearing women's clothing, the "Watermelon Sugar" singer had no concerns and defended his choice of dress.
First Asia, now the world: CL
Known for her street style and influence across Asia, South Korean singer-rapper CL has managed to be influential to fashion globally. Being a muse for Moschino designer Jeremy Scott throughout her career, her notoriety increased, doing collaborations with various designers such as Kenzo and Jean Paul Gaultier and being the Korean ambassador for Beyonce's Ivy Park line.
Versatile fashion icon: Kristen Stewart
Actress Kristen Stewart has managed to meet in the middle between different fashion styles. From feminine to androgynous, she can work her style on and away from the red carpets and award shows. In 2020, when most fashion shows and events were cancelled, she became the only guest at a Chanel fashion show in France.
All images in the featured photo are courtesy of Getty Images.
R

oad to being a fashion icon: Evan Mock
Model, skateboarder and star of 'Gossip Girl' reboot Evan Mock have gained notoriety in the modelling world. From his good looks and good clothes, it's no wonder he is becoming a fashion icon. Whether he is dressed in casual wear, streetwear, formalwear, or sporty clothing, he can make any outfit work.
Similar Posts –
HULU AUGUST 2021: WHAT'S COMING AND WHAT'S GOING. Click here to read the full article.
10 INSPIRATIONAL MOVIES FOR TODAY'S YOUTH. Click here to read the full article.
Tags: aaliyah, asap rocky, cl, evan mock, Fashion, harry styles, inspirational fashion icons for youth, kristen stewart, lil nas x, rihanna, selena, style, youth, zendaya,
---
---
Similar posts