Top 10 Most Inspiring Athletes of All Time.
By: Ben Lennon
What Separates A Good Athlete From An Inspiring Athlete?
Talent and hard work are requirements that are non-negotiable within elite sportsmen. These innate gifts do not always determine success. This is because everybody at the top level has physical attributes. Top performers use something called "deliberate practice" to achieve greatness. This strategy, combined with hard work and talent, can often create inspiration. The ability to inspire is something that not all athletes possess. For many athletes, inspiring others can often be lost within their own psychological ups and downs.

The most inspiring athletes are active listeners who show strong resilience and are relationship-focused. With all that being said, I have compiled a list of ten sportsmen/women who I believe are the most inspiring athletes of all time. Each athlete listed remind us that anything is possible through hard work and dedication. I have ranked these athletes based on their accomplishments within their respective sports. I have also taken into consideration the obstacles faced in order to achieve their success. It's worth mentioning, too, that a number of these athletes have used their fame to help others less fortunate.
10-8 Most Inspiring Athletes Of All Time
To start things off at number ten, we have the one and only David Beckham. Beckman was the first Englishman to win titles in four different countries: England, Spain, The United States and France. He retired in 2013 after an illustrious 20-year career in which he won 19 major trophies. Characteristically known for his mind-blowing free kicks, Beckham has always had the ability to generate buzz both on and off the pitch.

At number nine, a guy who is without a doubt the greatest sprinter the world has ever seen, Usain Bolt. Growing up, Bolt was relatively poor in terms of economics, but he was rich with talent, life and substance. Bolt, the world record holder for both the 100 and 200 meters, is also an eight-time gold medallist winner. Bolt's Olympic dominance has seen him gain worldwide popularity. The spotlight thrown on Bolt has surprisingly never seemed to have affected or waver his ability to deliver on the worlds biggest stage.

Coming in at number eight is an Argentinian who was born with a growth hormone disease. Having stunted growth can severely affect ones ability to live a functional life. Not for Lionel Messi, though. Inspiringly, Messi has not let this birth defect stop him from achieving his goals; in fact, he has used it as motivation. Messi has accumulated 33 trophies, including nine league titles and four UEFA Champions League titles. Messi's dominance on the pitch has been nothing short of legendary.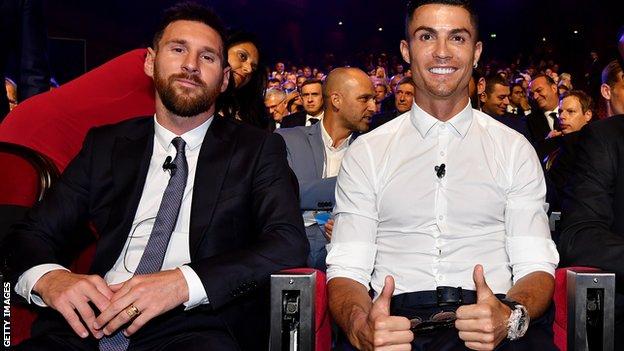 7-5 Most Inspiring Athletes Of All Time
Number seven, admittedly, was tough. Ranking Cristiano Ronaldo ahead of his long time rival in Lionel Messi was not an easy task. However, it was too hard to ignore the simple fact that Ronaldo's utter presence can single-handedly dictate the result of a game. Over his long and illustrious career, the Portuguese master has accumulated a whopping 409 goals across Europe's five leagues, making him the highest single goal scorer of all time. Away from the pitch, Ronaldo has built an incredible social media presence with 319 million followers on Instagram. Fortunately, Ronaldo uses his platform to inspire his fans by promoting exercise, diet and overall good health.

In sixth place is a man who has dominated the sport of swimming like no one else ever before, Michael Phelps. Phelps has established himself as the best competitive swimmer in sporting history. Over five Olympic campaigns, Phelps accumulated 28 medals, including 23 gold medals. During this time, he also set multiple world records as well. Since retiring, Phelps has admitted to his own battles with mental health. Since retiring, Phelps directs his attention towards helping others who suffer from their mental health.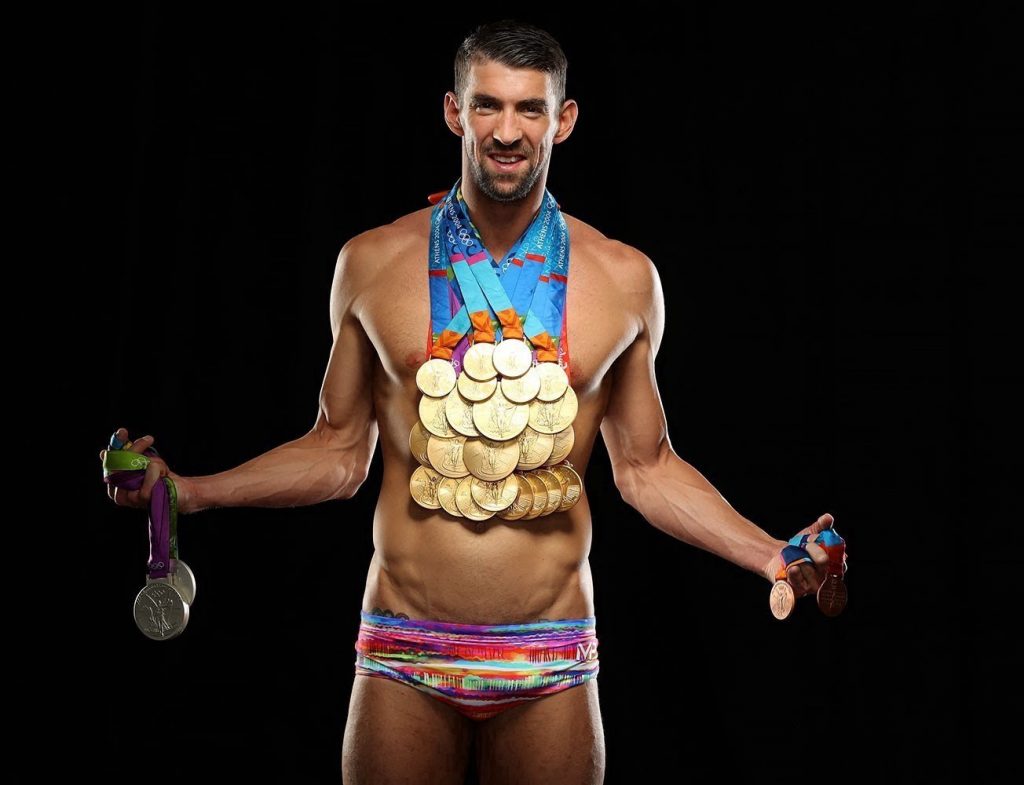 For the 5th spot, I've gone with the four-time NBA MVP and NBA champion, LeBron James. James entered the league with an incredible amount of pressure and high expectation. Two decades on, and it's fair to say that the Akron native has well and truly exceeded predictions. It is impressive to note that James has won a title with each of the three franchises he has represented. With a squeaky-clean image and likeable personality, James has built himself into a worldwide phenomenon that has even seen him feature in multiple movies, most notably Space Jam. Forget about the accolades; James is a genuinely good person who has used his wealth to help others who are less fortunate.


4-

2 Most Inspiring Athletes Of All Time

In the fourth slot of our top 10 most inspiring athletes of all-time list, we have the great Muhammad Ali. Ali was a man of focus, commitment and genuine willpower. The training wasn't something Ali overly enjoyed; however, he knew if he didn't do it, it would affect his chances of becoming a champion. This philosophy used by Ali shows us that no matter how much we may despise certain things in life, we cannot afford to take shortcuts in order to get to where we want. Outside the ring, Ali was also an integral spokesperson who advocated for racial equality within the United States. To me, Ali serves as the epitome of inspiration.

Rounding out the top three, Tom Brady, the NFL legend and widely regarded "G.O.A.T". With seven Super Bowl's under his belt, the 43-year-old still has plenty of fuel left in the tank. Brady has 14 pro-bowls throughout his storied career, showcasing sustained excellence at the professional level. The New England Patriots drafted Brady with pick 199 in the 2000 draft. Early on in Brady's career, critics questioned his worth as he lacked significant athleticism compared to other NFL quarterbacks. Brady has used his low draft selection as fuel throughout his 21 seasons as someone with a long last memory.

In the second place, tennis icon Serena Williams. Williams is one of the most dominant tennis players in history, winning more grand slam singles titles than any other athlete. Serena and older sister Venus have been ruling the world of women's tennis for the better part of two decades. But it is Serena who has remained at the top of her game. As a result of her incredible consistency, she's now referred to as the greatest female tennis player in history. Serena's inspiring legacy is made even greater considering all her philanthropic work. From funding a school in Kenya, raising awareness to fight breast cancer, and her contributions to at-risk youth. Serena Williams has shown that she has a heart of gold.


1 – The Most Inspiring Athlete Of All Time
And finally, it may come as a surprise, but this was a no-brainer for me. The most inspiring athlete of all time is Wayne Gretzky. The NHL immortal has inspired so many because he was never the fastest, strongest or most athletic hockey player out there. In fact, when he first entered the league, critics said he was too small, too wiry and too slow to be a force in the NHL. He was consistently last during strength tests and a lot weaker than the average NHL player. Despite all of his athletic deficiencies, Gretzky went on to become the greatest hockey player of all time.
So how did he manage to pull this off? It was Gretzky's IQ that separated him from any other competitor. He learned the game plan to the point where he could instantly react to any kind of situation. It seemed like he could see into the future, accurately the sims 4 crack download predicting what was about to happen. This made him virtually impossible to guard. Gretzky scored more points and had more assists than anyone in NHL history. A true master of the game and a man vray sketchup 2018 crack ita amongst boys.
Similar Posts –
FROM RAGS TO RICHES, THE IRISH PRODIGY CONOR MCGREGOR HAS TRANSFORMED THE UFC. Click here to read the full article.
BEN SIMMONS: THE FORMER NUMBER 1 DRAFT PICK IS NOW AT A CROSSROADS. Click here to read the full article.
Tags: Cristiano Ronaldo, David Beckham, LeBron James, Lionel Messi, mICHAEL pHELPS, Most Inspiring Athletes of All Time, Muhammad Ali, NBA, Serena Williams, Tom Brady, Usain Bolt, Wayne Gretzky,
---
---
Similar posts