Ben Simmons: The Former Number 1 Draft Pick, Is Now At A Cross Roads
By: Ben Lennon



Ben Simmons:

Big Shoes To Fill
Once touted as the next LeBron James, former number one pick, Ben Simmons currently finds himself at a crossroads.
Just four seasons into what has been a solid yet not spectacular start to his NBA career, questions are beginning to circulate Simmons' and his future at the Philadelphia 76ers after failing to perform in this year's postseason.
Simmons, known for his exceptional playmaking ability and tremendous defensive skills, enjoyed an impressive regular season. He led his team to clinch the number one seed in the Eastern Conference.
Simmons recognize as a three-time NBA All-Star and The 2018 Rookie Of The Year; however, there has been one underlying weakness that he has yet to improve.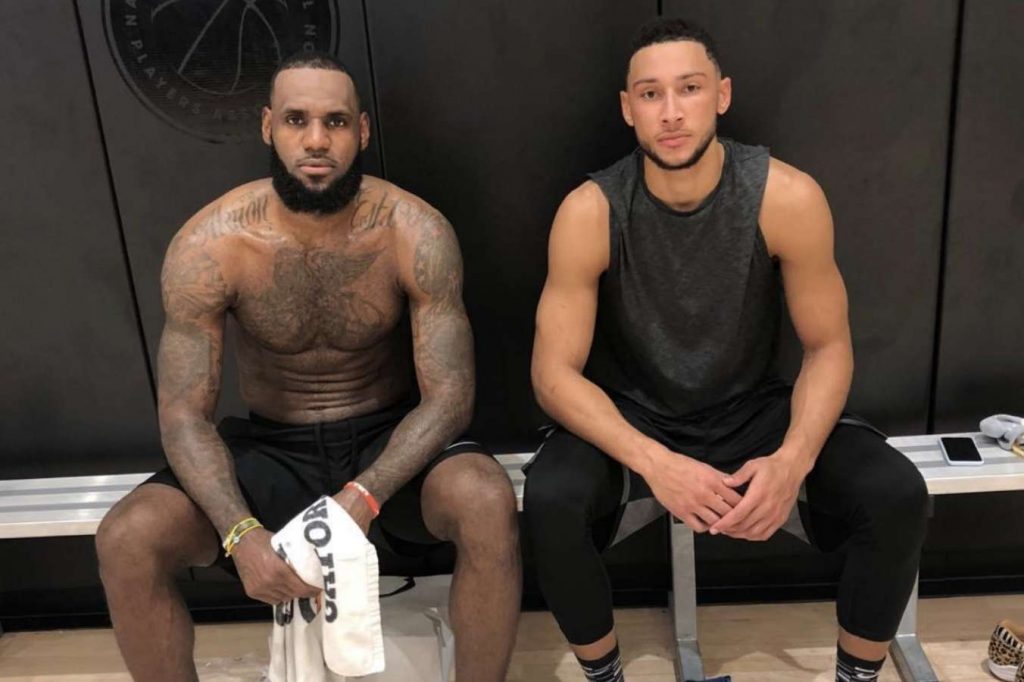 Ben

Simmons Must Evolve As A Player
As a teenager, Simmons attended Louisiana State University. It was his performances there that led to national media attention with constant comparisons to LeBron James. With similarities such as atheism, size, defensive skills, and passing, the 6'10" Australian native had all the makings to become the next big thing. Yet, it was his shooting that had people wondering.
Despite the concerns, NBA scouts believed Simmons would improve this facet of his game, and as a result, the Philadelphia 76ers had no hesitation in selecting him with the number 1 pick in the 2016 NBA Draft. Unfortunately for Simmons, after five seasons, he has yet to rectify the doubt surrounding his shooting. The stats suggest it hasn't improved. He has gotten worse. Simmons is now considered the lowest-rated free-throw shooter in playoff history, with an average of 34.2% from the line.
Opposition teams are installing defensive game plans designed to expose Simmons on the offensive end.
Choosing not to guard Simmons has caused him to struggle, exposing his inability to deliver as an offensive threat. As teams continue to use this tactic with Simmons, NBA experts have expressed their concern for Simmons, urging him to improve this part of his game, warning that he will become a liability for his team if he can't.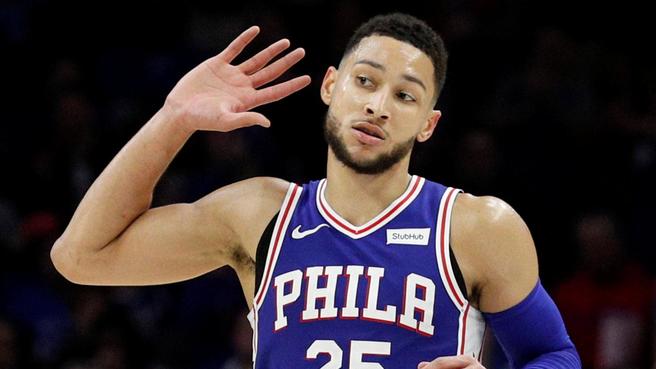 No Longer Is Ben Simmons Shooting Considered An Elephant In The Room
Simmons isn't the type of player that will score 30 points a night, which at this point, accepts. Known for his tremendous defensive and passing abilities, 76ers fans now want more from their franchise player. Fellow Philadelphia 76ers teammate Danny Green recently addressed Simmons' form on his podcast "In The Greenroom". Green, who has 12 years of experience playing in the NBA, believes Simmons is too "comfortable". Adding "unless he pushes, he won't be inclined to take risks". (ClutchSports, 2021)
Simmons' ongoing shooting woes came to a head during this year's playoffs. With the season at stake, 76ers Coach Doc Rivers felt no other choice but to bench his misfiring playmaker. Rivers' decision to bench Simmons was a bold statement. It showed that the 76ers organization is no longer willing to accept mediocre performances that lack offensive impact.
A Missed Chance Goes Begging
In a series where the 76ers were favourites to win, their opponents, the Atlanta Hawks, played lights out, shocking everyone, including Simmons. In what had been an extremely violent game seven, Simmons had an opportunity to tie the game late in the fourth quarter, down by 2 points with 3:30 left on the clock; Simmons unexpectedly decided to pass on an open shot.
In Simmons' post-game press conference, he asks why he turned his back on the open layup attempt. Simmons responded, "I just assumed I had an opponent coming up on my back" (HouseofHighlights,2021).
Simmons' post-game comments frustrated many, including NBA legend Shaquille O'Neal who said, "If he were in my locker room, I'd have knocked his a** out". (ChazNBA, 2021)
Simmons finished the press conference by admitting he was partly to blame for the 76ers' second-round exit saying, "offensively, I wasn't there". 76ers' coach Doc Rivers interrogates on whether he thought Simmons could lead Philadelphia to a championship. Rivers' response was quite telling. "I don't know that answer right now," he said.
A Fresh Start May Be On The Card For Simmons
Highly respected NBA analyst, Steven A Smith, has suggested a potential suitor that could utilize Simmons' defensive versatility. "I believe the Golden State Warriors are going to make a push for Ben Simmons. So stay tuned. It's possible Ben Simmons could end up in Golden State with Steph Curry, Klay Thompson, and Draymond Green," Smith said on his popular ESPN show, First Take. (ClutchPoints, 2021)

The Golden State Warriors are known for having one of the most scintillating backcourts the NBA has ever seen, with Steph Curry and Klay Thompson. The Warriors could look to add Simmons in a move that would strengthen their defensive stocks.
The Ball is Now in Simmons' Court
It was anticipated that Simmons would look to benefit from competing in this year's Olympic Games, where he would represent his home country of Australia. Interestingly, Simmons has recently declined, declaring that he will be using this period to improve his game. Whilst his fellow countrymen are gearing up for their Olympic campaign, Simmons has recently been photographed at Wimbledon, snuggling up to his new girlfriend, Maya Jama.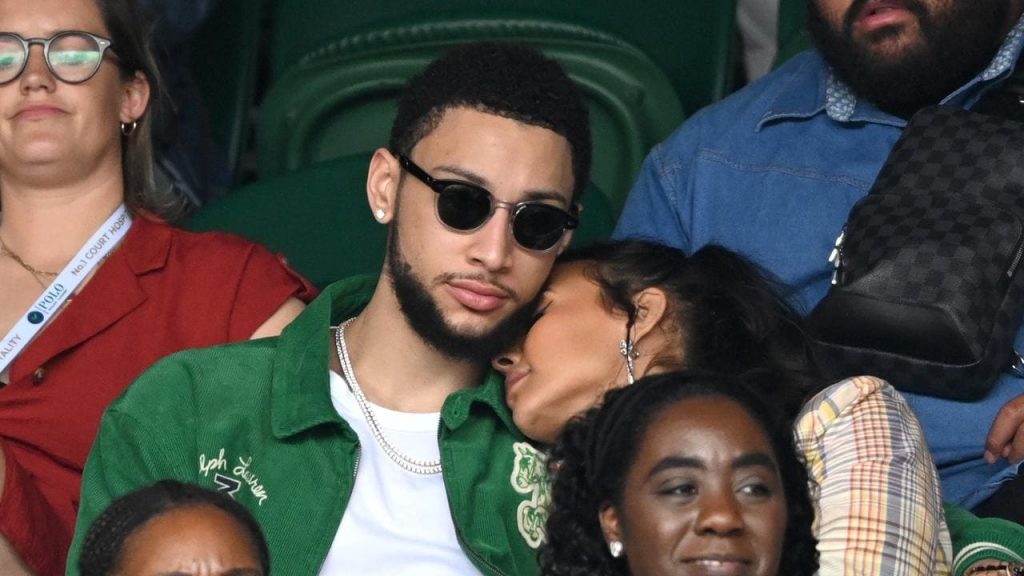 Simmons off-season can go one of two ways; either it can be used as a time to devote to improve his mental and physical performance, or it can be a time that is lost. The 24-year-old has a crucial decision to make.
As a fan of Simmons, you want to see the words he has spoken to mirror with actions. After openly taking accountability for his poor performances and declaring that he needs to get better. This five-month off-season could serve as the perfect opportunity for Simmons to do just that.
It's all about his actions. Is he willing to do the work, away from the bright lights, when nobody is watching? Time will ultimately tell, yet one thing is for sure. Simmons' future will firmly depend on how he decides to utilize these next four to five months.
Similar Posts –
FINALLY, STUDENT-ATHLETES WILL HAVE AN OPPORTUNITY TO BENEFIT FROM THEIR NAME, IMAGE AND LIKENESS. Click here to read the full article.
PHIL MICKELSON: AN INSPIRING REMINDER TO US; WHY WE MUST NEVER STOP BELIEVING. Click here to read the full article.
WIMBLEDON 2021: IT´S GETTING HARDER TO PICK FAVOURITES. Click here to read the full article.
RAFAEL BENÍTEZ JOINS EVERTON AS MANAGER. Click here to read the full article.
Tags: Ben Simmons, LeBron James, NBA,
---
---
Similar posts