Embracing Vulnerabilities: Mental Health In Sport Is No Longer Off-Limits!
By: Ben Lennon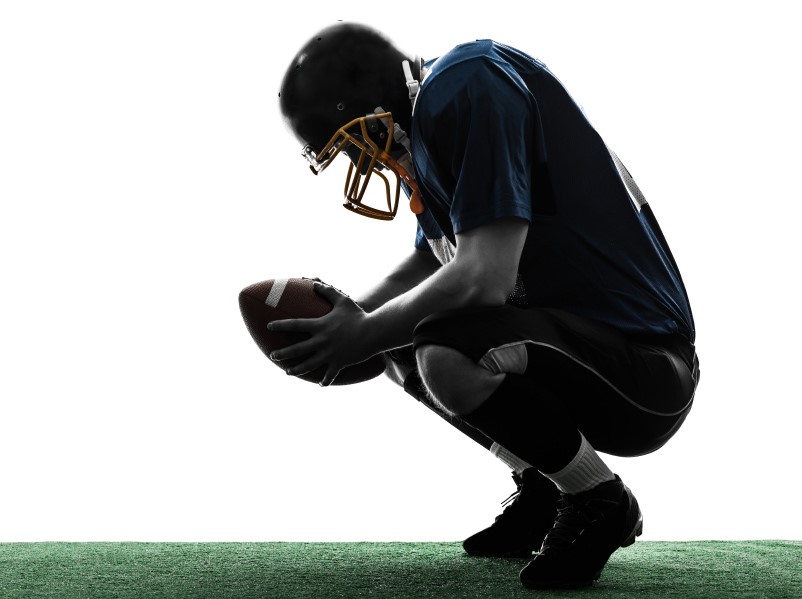 Mental Health In Sports Matters: Believe It Or Not, Athletes Are People Too.
Mental Health In Sports –
As a society, we often perceive athletes as being the peak of human potential. They can not only reflect our hopes and dreams, but they can also mirror our failures and shortcomings. A study conducted at Donovan Mental Health Performance recorded that roughly 35% of elite athletes suffer from a mental health crisis throughout their careers. With the Olympics currently taking place, we have been reminded that, like us, athletes are human too.

Mental health in sports can affect athletes in different ways, including stress, eating disorders, depression and or anxiety. Athletes often experience anxiety due to a number of different risk factors. These risk factors include heavy training demands, pressure to perform, inadequate sleep or an overwhelming fear of looking weak.

There is a significant stigma related to mental health in the sports world due to the emphasis on appearing physically and mentally fit. For many athletes, admitting to suffering from a mental illness may seem a sign of weakness. Many athletes fear that disclosing mental health symptoms or disorders could reduce the chances of maintaining or signing professional team contracts or major advertising campaigns.
The Two Most Prominent Conditions That Can Affect The Performance And Anxiety Of Athletes.
The two most prevalent conditions common that affect athletes are performance anxiety and identity loss. Performance anxiety is one of the most common mental health disorders. Athletes experience moderate levels of anxiety which can be beneficial and can improve performance. However, high levels of anxiety can be detrimental to the body and can lead to poor performance. Performance anxiety is an unpleasant psychological state in reaction to perceived stress concerning the performance of a task under pressure.

There are two subcomponents of performance anxiety, cognitive and somatic cognitive. Cognitive anxiety will lead to problems with communication and behaviour. The psychological perspective of anxiety affects concentration, decision-making confusion and trouble learning new information. Somatic anxiety is a physical component that consists of negative symptoms such as dry throat and high blood pressure. The physiological perspective of anxiety consists of physical symptoms that affect different parts of the body.

Mental Health In Sports : Athletes Need Support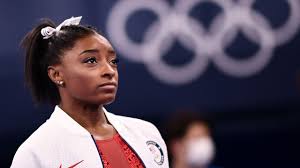 Professional athletes spend a large chunk of their life devoted to their sport. As a result, it can often lead to an unbalanced perception of their own self-identity. Without a balanced sense of identity, athletes will likely suffer from a lack of self-esteem and confidence. Athletes are particularly susceptible to unidimensional identity, meaning they exclusively identify as just an athlete. This occurs due to intense physical and mental demands. It can become unhealthy for athletes to spend such long hours dedicated to their sport. A unidimensional identity becomes a major issue when the athlete faces instability with their own role as an athlete. Pending retirement, injury, inability to improve are all factors that may cause an athlete to suffer from unidimensional identity.

Such a demanding nature of high-performance sports increases the risk for emotional exhaustion and poor mental health. Individuals who solely identify as just an athlete will struggle more with an identity crisis when they stop playing sport as opposed to an individual who has other identities, such as being a family member or a friend. It is critically important that athletes invest time into establishing interests outside of their sport. By doing this, it will ensure they can feel balanced throughout times of adversity.
Regardless Of What Sport It Is, Every Athlete Needs Emotional Support
Each sport varies in career lengths. For example, swimmers can start competing much earlier on in their life and continue competing until they are in their mid-30s, whereas most other sports have a much smaller window in terms of career span. For instance, in the NFL, football players only have an average career of 3.5 years. Meanwhile, players average almost five seasons in the NBA, and in the MLB, players tend to play between five and six years. With all that being said, it is common for athletes in sports that have low career average expectancies, are more inclined to suffer from added pressure. Knowing that your days may be number can add unwanted stress, and it can also heavily affect their ability to perform at the level required.

As an ex-professional athlete myself, I believe there are three preventative components that can address the mental health of athletes. The three objectives include mental health literacy, individually focused development programs and mental health screenings. These programs should be provided to all athletes, coaches, support staff and family to create a culture that values enhancing mental health and well-being within the sport. The educational training can be customized to address specific aspects of a sport, such as a team versus individual sport. Mental health screening should be included alongside routine physical health checks by medical staff. Screening should provide feedback to athletes to help promote self-awareness, such as their mental state and triggers for symptoms. Critical times to screen would include following severe injury and during the transition into and out of the sport.


Mental Health In Sports: Canada Have Established Themselves As The Bench-Mark In Player Support
In Canada, there are various support lines and resources available. The Canadian Center for mental health and sport is a registered charity supporting competitive athletes, coaches, and performing artists' mental health and performance. This organization provides mental health services in person and through telehealth, and as participating in various research and community engagement initiatives. The organization is designed to sustain positive change as well as focusing on the assessment and treatment of mental health and wellness in competitive and elite athletes. Their services include psychiatric consultations, treatment plans and medical management. Since athletes with the much-needed courage to come out and talk about these issues they're dealing with, as you can get help, remember mentally ill does not mean mentally weak.
It is important that we normalize athletes showing emotion and caring about their health and well-being. We have a long way to go, but there is hope looking at the strides that the sports community has made recently. The conversation is beginning to shift, and awareness regarding mental health in sport is starting to prevail.

Credits
Similar Posts –
PRIORITIZATION OF MENTAL HEALTH AT TOKYO OLYMPICS. Click here to read the full article.
EMILIANO MARTINEZ HERO OF COPA AMÉRICA. A STORY ABOUT LUCK AND PERSEVERANCE. Click here to read the full article.
Tags: Anxiety, Donovan Mental Health Performance, Mental Health, Mental Health in Sports, MLB, Naomi Osaka, NFL, Psychology, Simone Biles,
---
---
Similar posts