Domestic Violence During Covid: "The Silent Pandemic"
By: Pamela Healy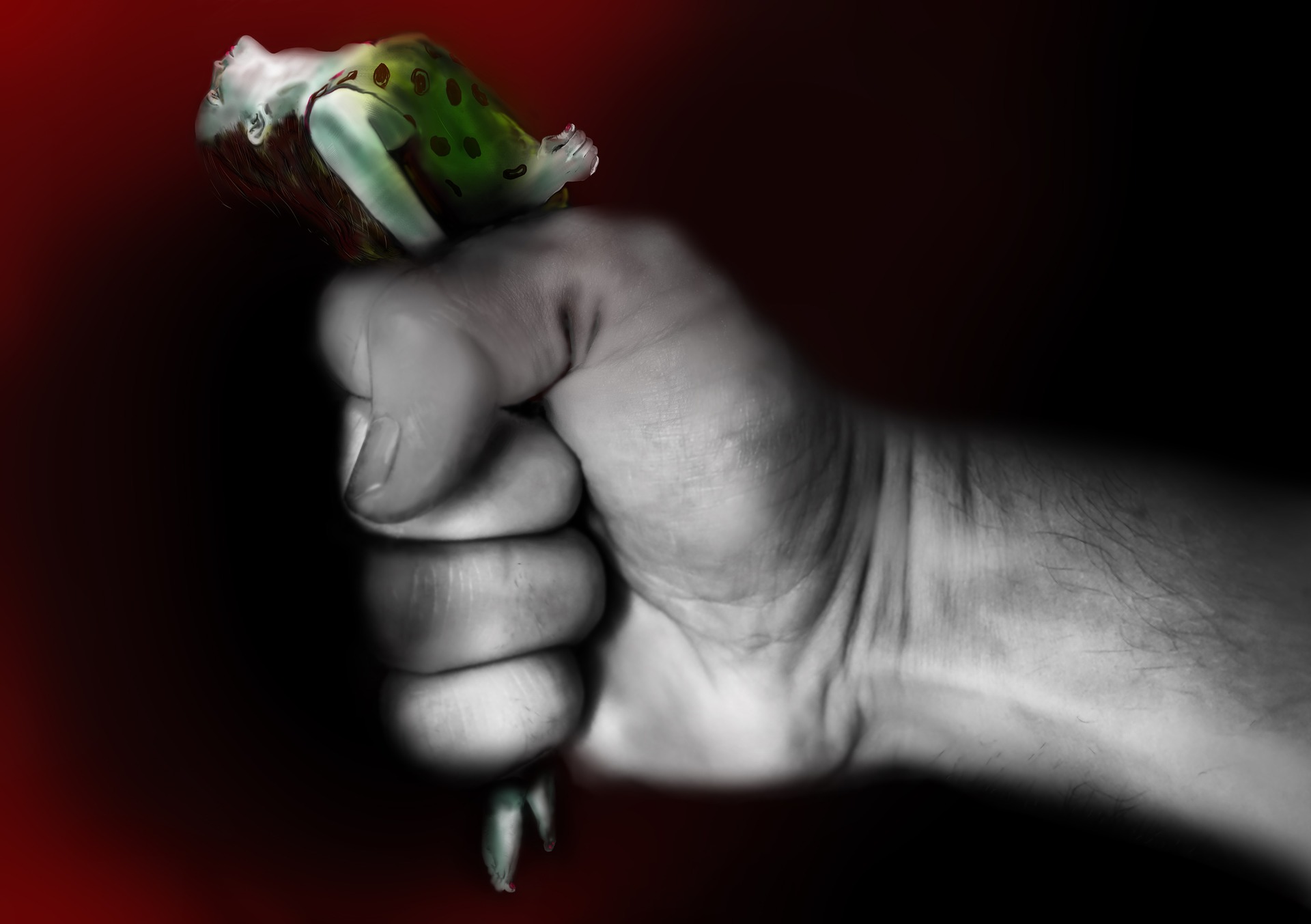 Classification of Domestic Abuse
The UN defines domestic abuse as tactics "used to gain or maintain power and control over an intimate partner."
Legally, definitions of domestic abuse vary based on region. Many regions are starting to include emotional abuse in their legal definitions. Ireland, the UK, and France are just three countries that include psychological abuse in their legal definitions of domestic abuse. While most studies in reference to the spike of domestic violence during the pandemic refer to physical and sexual violence, reports of non-physical abuse have also increased concurrently with lockdown restrictions. In Argentina, reports of psychological violence rose by 76% compared with pre-lockdown figures.
However, this specific article will primarily focus on the rise of physical domestic violence during Covid.
Similar Post –
Quantifying the Increase
The quarantine for the coronavirus was predicted to be a breeding ground for domestic violence. According to some estimates, by April, calls had risen  36% in Paris,  32% elsewhere in France, 40% in Australia, 25% in Argentina, and 40-50% worldwide. By contrast, calls decreased in lower-income regions – but not because domestic violence was decreasing.
Individuals from lower socio-economic backgrounds were unable to call domestic violence hotlines because they were residing in one or two-bedroom quarters in close proximity with their abusers. As a result, they were unable to achieve enough privacy to call. This situation was reminiscent of another: The West African Ebola Crisis. During the Ebola epidemic, victims endured abuse in silence due to a lack of safe ways to report. As a result, authorities only learned of the dramatic surge in domestic violence after the crisis. The unfortunate reality of underreporting obscures the figures surrounding domestic violence during Covid-19.
Some studies attempt to account for underreporting by examining health records as well as official reports. Nevertheless, many individuals delayed or avoided medical care to avoid Covid-19. The CDC estimated in September 2020 that 41% of Americans had delayed or avoided medical care during the ongoing pandemic.
As such, it is important to note that the figures on domestic violence during the pandemic may be much higher than reports.
An increase in domestic violence during Covid: Why did it happen?
A new study from the University of California Davis links stress in the home following income loss due to Covid-19 to an increase in domestic violence. Income loss and an inability to pay for basic necessities have exacerbated the silent epidemic. Additionally, the stay-at-home orders confined victims to close quarters with their domestic abusers.
Victims were also obstructed in their attempts to leave their partners.  They found it increasingly difficult to find shelter, food, work, and transport during the pandemic. Many women found themselves having to choose between abuse or homelessness.
Similar Post –
What have countries done to combat domestic violence?
Various European pharmacies have implemented code words to help victims. Individuals experiencing domestic violence in Spain and France can use the phrase "Mask 19" to alert the authorities of abuse; In the UK, the code word is "ani". In Greenland's capital city, the sale of alcohol has been banned as it has been linked by the World Health Organization to increases in the severity of domestic violence. The UN has started the "Orange the World" campaign to raise money to help domestic violence victims.
If you or a loved one is experiencing domestic violence
Please visit https://www.helpguide.org/articles/abuse/getting-out-of-an-abusive-relationship.htm for comprehensive advice on how to protect your safety when escaping a violent situation.
Help victims discover backing and assets. Look into phone numbers for shelters, social administrations, lawyers, advisors, or care groups. In the event that it is accessible, offer brochures or leaflets about abusive behaviour at home.  Help the victim thoroughly consider each progression of their safety plan, gauging the dangers and advantages of every choice and approach to diminish the danger. Help victims carefully consider each step of their safety plan, weighing the risks and benefits of each option and ways to reduce risks. 
A safety plan should include: 
A keyword to remind family or friends to provide help
A safe place in case of an emergency or if they decide to leave home
A Contact list including trusted family or friends, local shelters, and domestic abuse hotlines
A prepared excuse to leave if they feel threatened
An "escape bag" containing cash, important documents (birth certificate, social security card, etc.), keys, toiletries and changing clothes that can be easily accessed
DO NOT do anything that might blame the victim, provoke the abuser, or anything that might make it more difficult for the victim to escape.
If you know that violence is occurring actively, call emergency services immediately (BELOW IS A LIST OF EMERGENCY SERVICE NUMBERS abroad). If you listen or witness physical abuse, call the police. The police are the most effective way to get the victim and her children instantly.
https://travel.state.gov/content/dam/students-abroad/pdfs/911_ABROAD.pdf
There is no situation where children should be left in violent situations. Even if it means ignoring the victim's wishes, do what you need to ensure the safety of children in that situation.
What to do After Escaping Domestic Violence
After escaping domestic violence, make sure the incident is reported to the police and, if possible, file a restraining order from your abuser.
Domestic violence victims often suffer from low self-esteem and lowered assertiveness due to the abuse they've endured. When you are sure that you are safe, seek professional mental health from a licensed therapist.
Work on developing marketable skills so that you can foster economic independence. The national coalition against domestic violence notes that 85 per cent of women who leave a domestic violence situation return because of economic dependence on their abuser. Please break this cycle.
Enrol in a financial empowerment course if possible. A 14-month study conducted by the Rutgers University School of Social Work showed that survivors of domestic abuse who completed a wide range of financial courses and standard domestic violence services performed significantly better financially than survivors who did not participate. In the course. Knowledge, attitude, and behaviour. The women who completed the training also reported feeling more confident, free, and independent.
Similar Posts –
THE TRANSFORMATION FROM CHILDHOOD TO YOUTH. Click here to read the full article.
SOCIAL MEDIA'S IMPACT ON YOUTH: SECURING MENTAL HEALTH BEFORE IT'S TOO LATE. Click here to read the full article.
Tags: Domestic Abuse, Domestic Violence, Domestic Violence amidst covid, Mental Health, Psychology,
---
---
Similar posts