Walking away from a stable (or not) job, regardless of whether you're 25 or 40, can be undeniably scary. If you're troubled with disappointment and fear about what this change might mean for your life ahead, you're not alone. Today, we live in a highly fast-paced, capitalistic professional environment. It is not unusual, therefore, that we've all been faced with this testing moment at least once in our lives. Dealing with career change can be quite a stressful roller-coaster ride. The following are a few pointers to keep in mind, to help you navigate your way, mentally and emotionally, through this defining moment in your professional life.
Dealing with career change: when is the right time?
When Jeff Bezos told his employer at the New York Investment Bank that he wanted to quit the job to sell books online, his employer probably would have thought that he'd lost his mind. And logically so. But if not for that courageous decision, the world would have never experienced digital marketing as we know it today. Bezos was a little over 30 when he quit his stable, high-paying job as a banker to explore a career in e-commerce. But age is just a number when you are sure of your own potential.
So when exactly do you know that it's the right time for a career change? The answer is pretty simple. If you're not waking up every day looking forward to a fulfilling day at work, it is probably time you considered a career change. When money seems to be the only aspect that is keeping you from quitting, it is time to reconsider your profession. It goes without saying that, dealing with career change, such a major transition in life can be a daunting experience. After all, it takes courage and conviction to change course. And to give up something that is not the right fit. Especially when it means walking away from the benefits attached to it.
Navigating your emotions when dealing with Career change
The recent Covid-19 pandemic has caused many young and old professionals all over the world to rethink their careers. So much so that, the period of the past two years has even earned itself the title "The Great Resignation". This, a result of the largest increase in the population quitting their jobs/being laid off during the pandemic. Needless to say, such a change can impact one's emotional and mental well-being in profound ways.
I think the biggest emotional impact of a career change on an individual is the adjustment in your personal identity and sense of self. Every individual associate a certain amount of their personal identity with what they do for a living. It is hence, only natural that a career change can bring about an existential crisis within people's minds. Especially stressful is the period between jobs. It is perfectly justified if you are feeling lost and anchorless. What is needed in such a situation is a positive state of mind. Look at this period as a much-needed window for self-discovery. You are young today and possibly have your whole life ahead of you. Use this period to figure out who you are, in terms of skill set and personality.
Studies have shown that the average individual changes jobs at least 12 times by the time they are 50. A career change, therefore, is nothing but a step on the next rung on the ladder of personal and professional growth. This transition can feel like a jump out of the safety net, but what is important to remember is that it is all part of a learning process. One way to grow out of this experience is to make an effort to overcome the fear of change. Only then, can we unlock our maximum potential.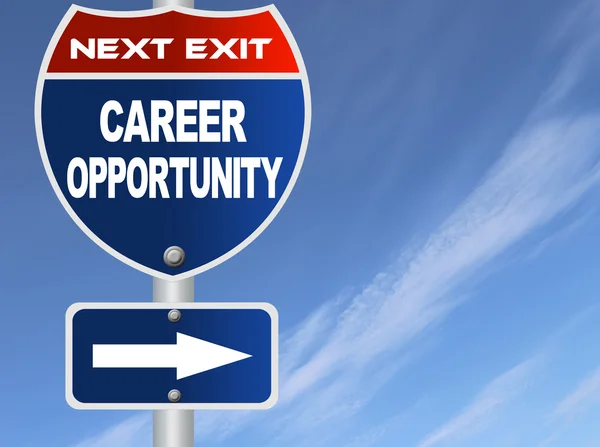 Successfully planning a Career change
A smooth sail through career change requires a lot more than just an up to date resume and good networking. One of the first steps in this journey is to strengthen your resolve. It is important to know and believe that better opportunities lie in wait, just around the corner. Like I've mentioned earlier in the article, such a change in path can be daunting. But you need not have to ever go through it alone. There are a host of resources at your disposal in the form of friends, family and online social networks to help you navigate your way through a career change. The time in between is a golden opportunity that can be used to hone your skills in your areas of interest, update your resume and in general, prepare yourself for a better professional life in the future.
If you are currently just out of a job and looking for what to do next, it is important to list out a set of clear goals. An honest assessment of your strengths and weaknesses will help you shortlist career options that would work best for you. The next step is to then make an effort to expand your network in that field. Personally, social networks like LinkedIn are extremely useful platforms to connect with interested recruiters and secure a job. Such platforms allow you to put your skills and achievements out there for potential recruiters to see. This helps in not only securing for you, the job you want, but also in expanding your social and professional network. Overall, in order for a fulfilling career change experience, the key is to stay productive throughout the waiting period.
Conclusion
The fear and stress around career change is perfectly justified and a given. It is a defining transition in your life, one that will expectedly bring about changes in not only your lifestyle but also your emotional patterns. Therefore, it is necessary to first acknowledge this change for what it is. And then to make an effort to develop resilience and grit through it. While career change can be more daunting at an older age, it is also important to remember that it is never too late for personal growth. And if your decision to change course is a step towards personal growth, then it is more than a good reason to go for it.
Some levels of negative thoughts accompanying such a change are natural. But there are better things ahead waiting for you, just around the corner. Therefore, what is needed is to leave the fear and disappointment behind once you have processed them. And to buckle up for a more fulfilling future ahead.
References
Tags: career planning, personal development, personal growth, Productivity,
---
---
Similar posts