10 Valuable Tips For Adults Coaching In Youth Sport
By: Ben Lennon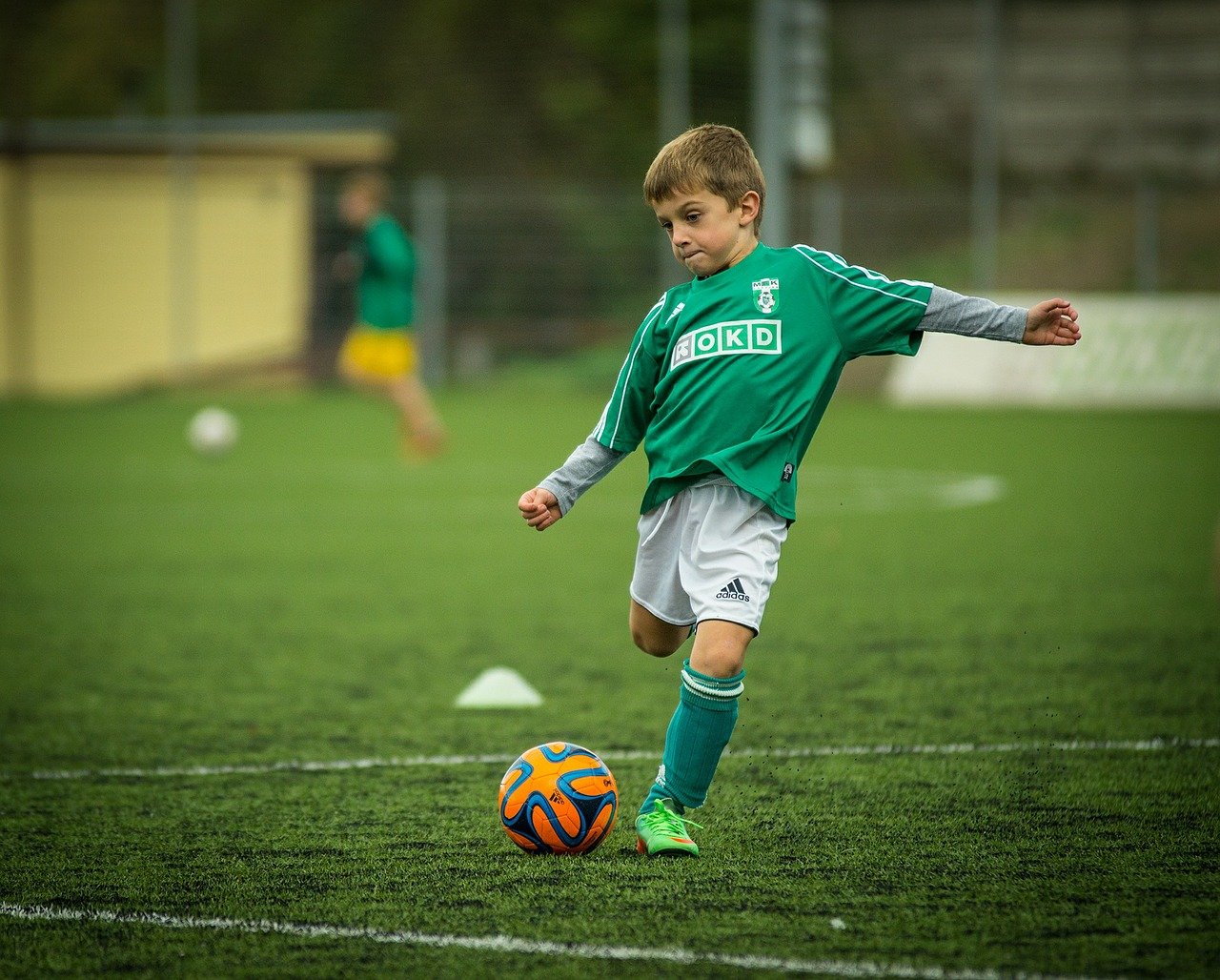 There Is Far More To Youth Sport than Just Winning And Losing
Sports can have a profound impact on the development of our children. Sports allow children to feel a sense of belonging within their communities whilst also providing opportunities for accomplishment. From my own experiences, it's clear that sports can provide a ton of great life lessons. They can teach kids great sportsmanship, how to lose with dignity, pick themselves up after a loss, and work within a group. But sometimes, as coaches or parents, we can get caught up thinking that sports are about landing a college scholarship or finding a multi-million dollar contract. The fact of the matter is most kids aren't going to get a college scholarship. In fact, research suggests that only eight per cent of high school athletes will go on to get a college scholarship, and of that tiny eight per cent, only two per cent more will go on to become a professional athlete.
As parents with kids who participate in sport, we need to shift focus from results to youth development. Our kids have so much potential, and sports are a great way to guide that. With that being said, I have constructed a list with key tips that I believe are most essential for coaches and parents involved in youth sport. These needs are non-negotiable and will ensure our younger generations gain the opportunity to maximize their talents.
1-3 Important Teaching Points

Encouragement.
I put encouragement first, because this is by far the most important need of any kids in sports. You cannot over do encouragement. The problems start when parents and coaches give praise only after good performances and call that encouragement. All that does is give the child the idea that your acceptance and approval is dependent on a good performance. What parents need to do is simply express their joy and excitement about watching their athlete play their sport. For example, instead of saying, "Way to hit that home run", what would be more encouraging would be to say something like, "I loved the confidence I saw when you were hitting the ball up there." Notice that you can say that last sentence even if your kid struck out!

2. It's NOT about the winning.
The first question to ask yourself is, "why do you want your kid to play sports?" Most parents and coaches agree it is for them to have fun and build life skills. Your kids can accomplish these two things whether they win or not and there is a case to be made they learn more from losing.

3. Good nutrition.
Unfortunately, this is one of the most ignored areas of youth sports. Your kids are out there moving their body and sweating. It is extremely important to keep them hydrated with water, not those florescent sports drinks. Also avoiding sugary snacks that spike their blood sugar then bring them crashing down.
4-7 Important Teaching Points

4. Sleep.

It is very easy for parents to undermine the importance of sleep due to factors such as homework, video games or family chores etc. It is critical that parents enforce sleep for their children. It is recommended that children adhere to a balanced sleep schedule that allows for at least eight hours of sleep a night.
5. Acceptance among peers.

This is a biggie. While you can't make all of your kid's friends like them, you can check in to find out how they are fitting in with their team or group. Some coaches put players against each other, but we all know everyone does better when there is team harmony. This is especially important when working with girl's teams. Bullying is also prevalent in youth sports, and there should be a no-tolerance policy on your kids' team. It is a big reason why kids quit sports.

6. Respect their opinion.

Just because you played or knew something about your kid's sport does not mean you know the best way to help a child becomes a better player. You know you are on the wrong track with helping your kid when you think to yourself, "Well, it worked for me." If you go past that, you are only hurting your relationship and, ultimately, their confidence and performance.
7. To be taught and shown physical skills.

According to the Aspen Institute of Project Play, there are approximately 6.5 million youth sports coaches in the US, and less than 20% of coaches have any training to be a coach. 85% of all coaches are the parent of one of the players. In other words, do not assume they are getting good skill instruction. It's up to you to make sure this is happening. Take a keen interest in what your child is learning by asking them about their latest skill. Really be present in these conversations and ask open-ended questions to keep it going. When some kids get the personal instruction, and others don't, it creates a formula for destroying confidence.

8-10 Important Teaching Points
8. To have mental skills modelled and explained.

Mental toughness is when you are focused, confident, determined, and resilient… especially under pressure. It's your job, though, to model them. For example, if you want your child to learn sportsmanship, you'd better be a great sport from the stands by clapping at appropriate times for the other competitors and keeping quiet when bad officials call. If you want your kid to be calm under pressure, show him how to do that at home. This is the most powerful way that kids learn anything.
9. Advocate for them.

Most youth sports programs are well run. Most coaches are well-intentioned. Unfortunately, sometimes things fall apart, and it is the parent's job to step in or pull the plug when the young athlete's sports participation is tilting to the negative. Always remember, when approaching the coach, to present your concerns with the utmost respect for another human being who is doing their best. A fabulous technique for parents who are looking to confront a coach or director is to use the "feedback sandwich." This means you start out the conversation with praise, followed by your concern, and finishing up with more praise. Here's how that could go: "Hi Coach, I just want to tell you how much I appreciate all your efforts and time you put in for this team. I'm very grateful for all you do for these kids. I wonder if I might ask you about Johnny's playing time and what you think he needs to do in order to get more time on the field.

10. Connect with others.

Sports provide children with more opportunities to develop both physically and socially. Physical activities performed with other children allow for the development of social skills by interacting. This is a beneficial trait that will play a major role in their development. By opting to guide your child through a sport, it will ensure they learn the fundamentals of social interactions. Without sport, children may not have the social characteristics needed for interactions in the future.
What It Means To Be A Coach In Youth Sport
The game of sport is one of the greatest metaphors we have in life. When taught correctly, sport can help us learn how to deal with anxiety whilst also help in the development of communication and leadership skills. Youth sports coaches must teach in a way that is both fun and engaging. It is critical that parents and coaches refrain from making a child focus purely on wins and losses. If a child becomes too focused on the outcome, it will eliminate their enjoyment and could steer them away from future participation. For those adults involved with youth sport, it is critical that they create an environment that will allow children to excel. Hopefully, these steps listed can serve as a guide for anyone looking to assist with the next generation.
Credits
https://www.aspenprojectplay.org/the-8-plays/train-all-coaches
Similar Posts –
MENTAL HEALTH WATCHLIST FOR SELF-CARE: TOP 10 ON NETFLIX. Click here to read the full post.
THE TRANSFORMATION FROM CHILDHOOD TO YOUTH. Click here to read the full post.
Tags: Coaching in Youth Sports, sPORTS, Valuable Tips For Adults Coaching, Youth Sports,
---
---
Similar posts