LGBT Youth and Lavender Marriages: Realities and Impacts.
By: Asim Mudgal
A marriage that might be connecting two families or two individuals has been conceptual. The last words of significance kept revolving in denial. Denial of who we are or what we want to conceive of man-made heritage. But where the word "Marriage" stands today is the crossroad. When that happens, people form a community or a sense of belonging to survive the pandemic. Interestingly, How LGBT Youth and Lavender Marriages became a widely accepted phenomenon.
What Is Lavender Marriage?
A medium of virtual media can stir up conversation and strike debates that can lead to establishing the structure in question. Never did anyone think of Twitter talking about the concept of Lavender Marriages. A month ago, some headlines popped up in the regular social scenario. Nevertheless, the headlines were regarding Badhaai Do and the film exploring the Lavender relationships of two LGBT couples. Yes, Badhaai Do showcases two individuals, Shardul and Suman, accompanying Lavender Marriages to avoid the pressure of family to get married.
Lavender Marriage as a concept originated in the early 20th century to conceal the relationships of a same-sex couple. Broadly, the idea of mixed-orientation marriages that happens according to convenience to protect oneself from the socially stigmatized sexual orientation. If we simplify it, it is a marriage between homosexual partners, i.e., a gay man and lesbian, bisexual and homosexual partners, transgender or gay partners, or vice-versa. Notably, the Hollywood professional sphere followed the concept of Lavender to live happily or securely. Moreover, it was the time much before the world war.
LGBT Youth and Lavender Marriages
Notably, starting in the star-studded Hollywood circuit, the concept is now recognized by a large sphere of the general public. The sole reason why LGBT Youth accept Lavender Marriage is the marriage inequality and social prejudice. The idea of marrying is on mutual understanding and consent.
What could be the reality or impact? One might ask these questions when everyone wants to have life or freedom to love. Eventually, the idea of freedom of love is also associated with healthy family relationships and bonding. Additionally, that is the source that most underdeveloped and economically deprived states lack. Hence, the concept of children, family, and healthy relationships keeps lingering. Reportedly, the other half don't even know the term LGBT and end up in socially suppressed marriages.
Today, the Youth are looking for ways to protect their integrity and social and mental well-being. And that might be the reason for coming to Lavender Marriages. Saying so, LGBT Youth and Lavender Marriages might be equal possibilities in countries where gay marriages are yet to be recognized. Moreover, the concept [Marriage of convenience] seems more forced and distorting.
1969 Stonewall riots: LGBT Youth and Lavender Marriages
Yes, this year marks the beginning of the queer revolution that started at Stonewall. A long battle of inequality broke down when LGBT+ people took the street of Greenwich village. In the aftermath of the Stonewall riots, the Gay community took to the streets of lower Manhattan, making a significant turning point in the LGBT movement's history. After this, the coverage and wider attention came to the role of equal respect for queer communities.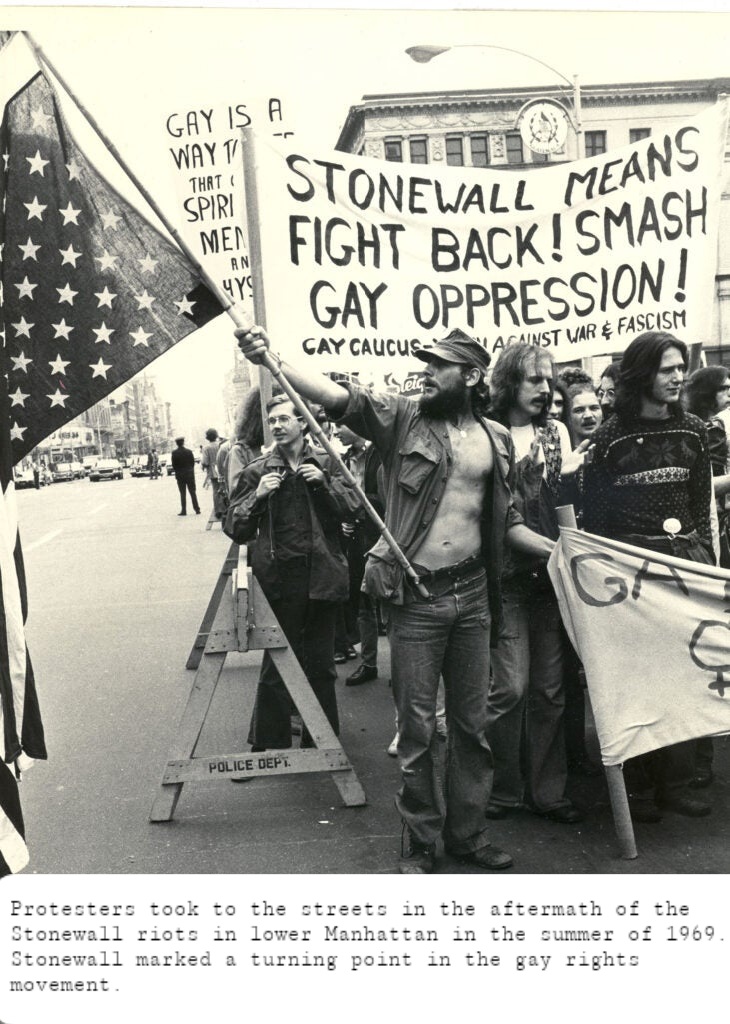 Before 1969, the Lavender was in practice. Further, the media outlet used the term "He never married" as a euphemism for the deceased having been homosexual. Moreover, a similar phrase was "confirmed bachelor."
Many south Asian communities in the past have been part of the Marriage of convenience, but they say it is a harmful commitment. The reason for saying so is that the lie of covered layers and not being comfortable in own sexuality beyond marriages. In the report of BBC 2017, Awemir Iqbal from West Yorkshire says, "I can understand why people have marriages of convenience; they just want to make the family happy."
Realities and Impact
Of course, when we say Marriage, we mean family and bonding.
But is it true in every sense?
I mean, if that was the case, not every divorce and case of domestic atrocities would have happened. Moreover, the particular ideal of adjustment that people follow hides scars behind society's scarf.
Not everyone's preferences are sexual and having children. Maybe many don't want any sexual relationships. They like walking hand in hands and living together. It's not new, and people often ignore the section of asexual communities. In a time when human emotions are involved and largely developing, people should accept gender diversities.
Supposedly, we get married and norms in Lavender life but do we live on the concept of Marriage or the Truth of two hearts? No, the whole life is emotionally burdened by lies and lies. And then, we talk about the scope of acceptance and Mental Health. Most queer communities, especially in South Asian and Muslim countries, suffer the burden of unhappy or forced Marriages. Eventually, they marry in fear of pitting the family name and pressure of keeping tradition happy. Furthermore, seeing the delays in acceptance of laws, the likelihood ratio of Lavender Marriages is high in these countries.
Concluding notes:
Historically, celebrities like Nancy Spain, Robert Taylor and Barbara Stanwyck, and Actor Rock Hudson, supposedly disguised themselves into the loophole of Lavender Marriages. But the suspicion and blackmailing of magazine culture were the tip of the iceberg for them. Reasonably, today artists like Sam Smith, Lady Gaga, Ellen DeGeneres, Tim Cook, Jo Jo Siwa, and Dan Levy have been open and vocal about LGBT rights and themselves.
Of course, the Marriage Of Convenience could be a protection layer against social prejudice but are we the happiest people? Therefore, the work needs to be done, and the law requires protecting LGBT Youth and children. Yes, teenage children struggle to fight their identities and stigma. Indeed sensitization is needed in terms of Gender perspective. Furthermore, to promote a healthy and emotionally stable Youth or Adulthood.
Legal Status of Same Sex Marriages: Countries Accepting Marriages of Same Sex Couples
Argentina
Australia
Austria
Belgium
Brazil
Canada
Chile
Colombia
Costa Rica
Denmark
Ecuador
Finland
France
Germany
Iceland
Ireland
Luxembourg
Malta
Mexico
Netherlands
New Zealand
Norway
Portugal
Slovenia
South Africa
Spain
Sweden
Switzerland
Taiwan
United Kingdom
United States
Uruguay
Resources: https://bbc.in/3wPCz2v, https://bit.ly/3qrN48Z, https://wapo.st/3cMU8JZ
India: Film Dipicting Lavender Relationship
Tags: Lavender Marriages, lgbt, LGBT Youth and Lavender Marriages, youth, Youth Development, youth mental health,
---
---
Similar posts