The Interaction Between Self Growth and Personality Development
By: Quenell Redden
The Interaction Between Self Growth and Personality Development: How to get started?
The interaction between self-growth and personality development might seem like an arduous journey to many. But ask yourself this: When was the last time you took a step back and analyzed where you currently are in your life? This can be professional or personal, but both require an extensive amount of introspection, self-awareness, and opportunities for growth. We all experience the exploration of our purpose in life differently, which influences how we grow. For some, this may occur faster than others, but for all of us, it is a process.
As you continue reading, you may experience a different tone than previous articles. This time around, we will be looking at some psychological and scientific evidence that supports the growth of self-improvement through the interaction of self-growth and personality development. This is by no means professional advice on living your life but merely a resource that provides research information that helps understand self-growth.
The Interaction Between Self Growth and Personality Development:

Conceptualizing Self Growth
Often, we may fixate on our individual growth and improvement, but what exactly are we focusing on? Self Growth relies on capturing the core of who we are and how we exist in the world around us. It encompasses our individual goals, aspirations, curiosities. The values we hold in these aspects vary from person to person and the milieu we find ourselves in (Jain, Apple, Ellis, 2015).
Self Growth connects to the concept of Self Actualization. Kurt Goldstein, a German neurologist, theorized self-actualization as the motive for realizing their full potential (Jain, Apple, Ellis, 2015). Multiple researchers have theorized that self-actualization is an essential function of the needs of every individual and the fulfilment of purpose.
However, each individual has varying values and aspirations because of personality development, although there may be overlap. In the next section, we will discuss personality development and how it contributes to various measurements of self-growth.
The Interaction Between Self Growth and Personality Development

:

The Beginning
The human brain can mould our environment, thoughts, and beliefs, which contributes to developing one's personality. Scientists believe that our personalities develop soon after birth and is a combination of temperamental and environmental factors. Commonly this is referred to as nature and nurture in terms of human development. Nurture implies the environmental aspect one endures and its influence over personality.
On the other hand, character or "temperament" refers to the genetic factors each individual has or is vulnerable to (Encyclopedia of Children's Health). They also believe that personality changes in multiple life stages like infancy, childhood, adolescence, and adulthood. Renowned psychologist Erik Erikson proposed that personality is influenced by eight stages of socialization and paired with a "psychological crisis" that every individual must overcome (Erikson, 1956).
Our characters can shape how we create and even respond on our journey of self-growth. It is imperative to understand how we reached the point of our lives and where we want to be. Essentially, we need to have a firm grasps on the interaction between self-growth and personality development.
Similar Posts –
The Interaction Between Self Growth and Personality Development:

5 Effective Suggestions of Self Growth
Below are the most common steps that professionals have identified as necessary towards moving to self-growth. They are not the end-all or be able for meaningful self-growth, but if we can incorporate these aspects into our lives, they can help us measure and achieve self-growth.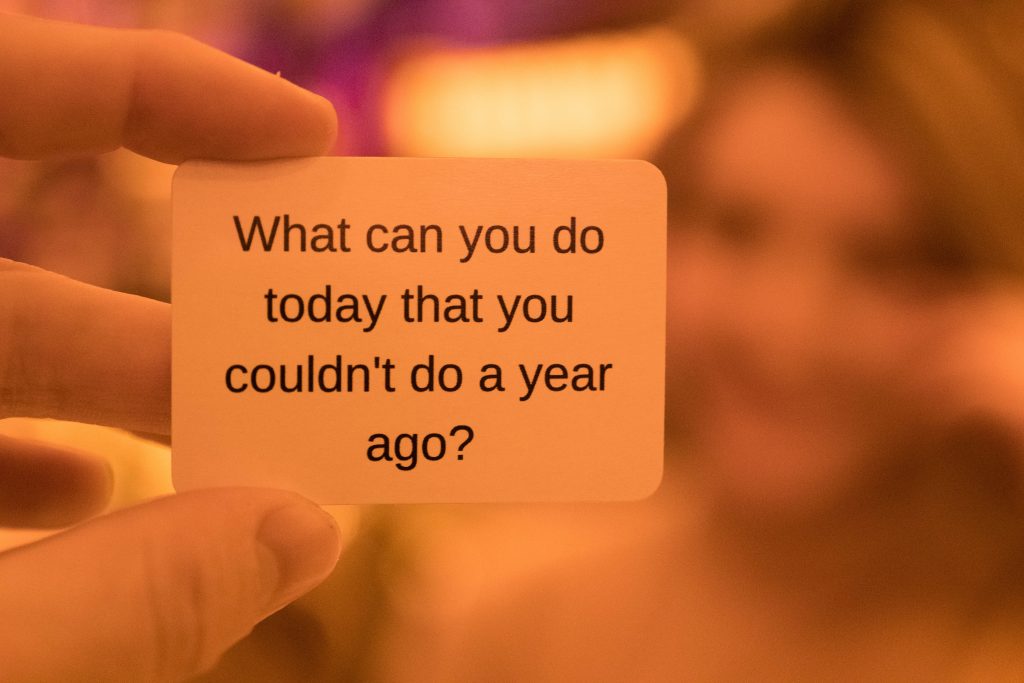 Suggestion 1: Self Awareness
An essential component of self-growth is understanding ourselves and how we function in the world around us. However, the notion of self-awareness can vary between contexts, so for this article, we will narrow the definition to two broad categories as outlined by the Harvard Business Review.
In this research, self-awareness estimate by using two types, internal self-awareness and external self-awareness. Internal Self awareness defines as our understanding of individual values, passions, aspirations within our environments and interaction with others (What Self-Awareness Is (and How to Cultivate It), 2021).
External self-awareness defines as our knowledge of how others interpret our beliefs, passions, values (What Self-Awareness Is (and How to Cultivate It), 2021). Knowing how we see ourselves and how others view us is critical to navigating our society regarding job satisfaction, relationship satisfaction, sense of control, and happiness (What Self-Awareness Is (and How to Cultivate It), 2021). External self-awareness strongly relates to the interaction between self-growth and personality development, so knowing ourselves and how others view us can be important information.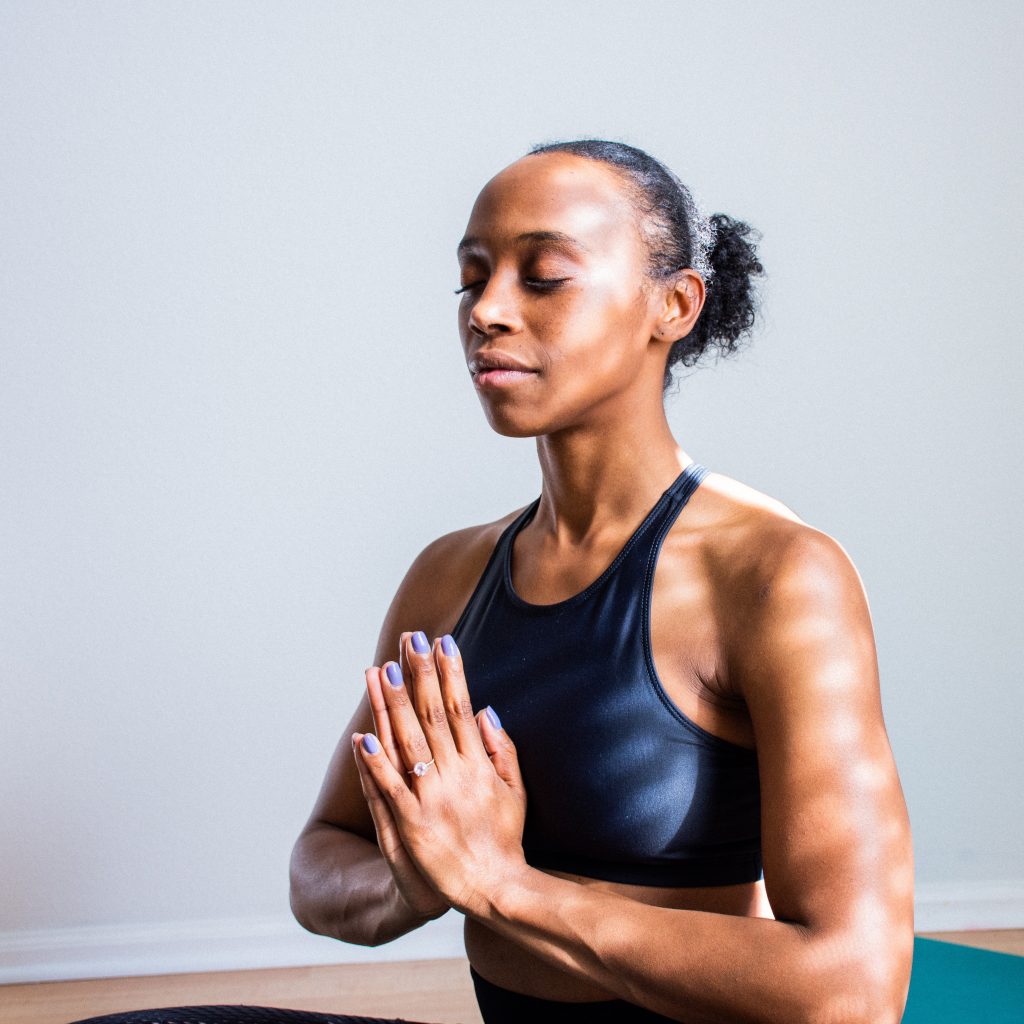 Self-Awareness Through Introspection
As stated before, the most common way of knowing ourselves is through introspection, but according to this research study, many people introspect incorrectly. When we have a moment to self-reflect about our behaviour or situations, more often than not, we tend to ask ourselves, "Why." Instead, we should be asking ourselves what" because asking ourselves "Why" may lead to irrational answers or justifications (What Self-Awareness Is (and How to Cultivate It), 2021).
For example, if we find ourselves lashing out at someone in a particular situation and later ask ourselves, "why did I lash out?" we may internalize those feelings into being the wrong person. However, if we ask ourselves, "What occurred in the situation that made me react in that manner, and what commonalities does it have to similar situations where I have reacted this way," then we are more likely to find rational answers as opposed to ones that add to our fears and insecurities(What Self-Awareness Is (and How to Cultivate It), 2021).
Overall, introspection is necessary to understand ourselves fully, but it has to be intentional and focus on what is and is not in our control.
Suggestion 2: Goal setting
Goal setting is a valuable tool for enhancing self-growth because it can be a high motivator. Whether we are setting goals for the short or long term, they must be intentional, realistic, and intrinsically motivated. Additionally, it is essential to be aware of our interaction between self-growth and personality development because, ultimately, how we are can be the biggest intrinsic motivator. Specific, Measurable, Attainable, Realistic, Timely Goals (S.M. A.R.T. Goals) can be an efficient rule to follow when setting goals. Specific (S) incorporates the use of "W" questions, meaning who, what, when, where, and why as a way to set an intention behind your goals. Measurable (M) meaning, how will you measure your progress of achieving your goals.
Each goal should be given a timeline, quantity, or indicator of completion (ax. by the end of the week, reading a chapter a day, getting 95% on an exam). Achievable (A) should have the balance of challenging yourself and the ability to be completed. This may take the form of asking yourself what resources are available and needed, or is there anyone I can reference on how to achieve this goal.
Realistic (R) is asking yourself what my chances of completing this goal and are can I do it promptly. The goals you set for yourself should always reflect your time and resources. Timely (T) gives yourself time to start and complete your goals (SMART Goal – Definition, Guide, and Importance of Goal Setting, 2020). S.M.A.R.T goals are one way of goal setting, but it must be intentional and driven by your passion and interests regardless of the method used.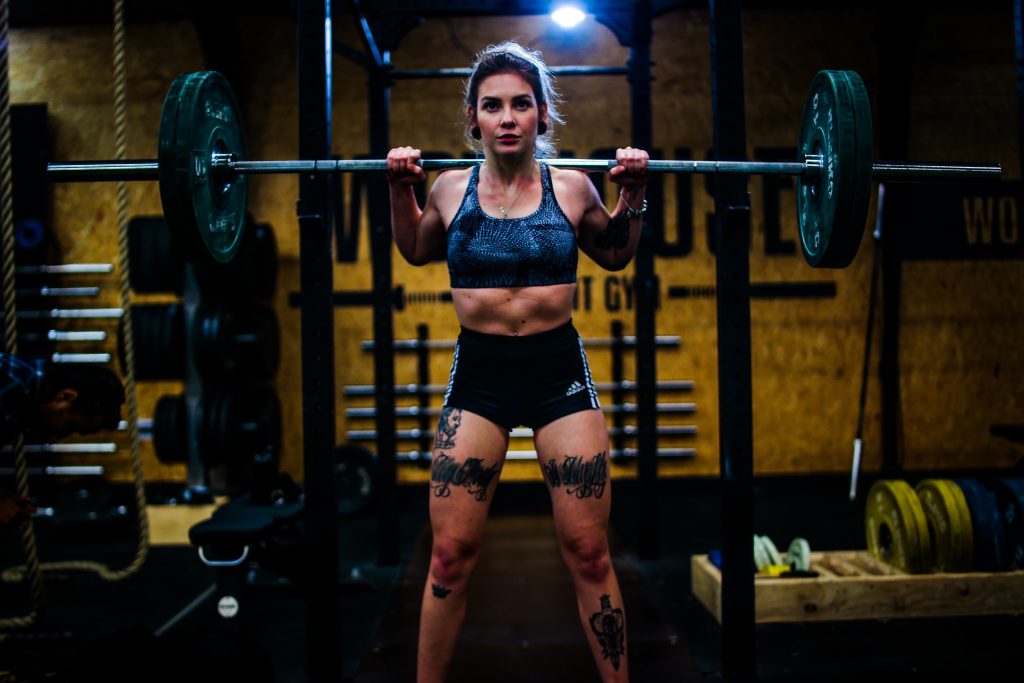 Suggestion 3: Embrace Change
Change, be it positive or negative, is an inevitable part of human existence. However, it is how we adapt to the changes that occur that develop our self-growth. Some changes that we experience are out of our control, and they may not be what we would have chosen for ourselves.
Other times, we seek out changes that we believe can better ourselves or circumstances. No matter which one we find ourselves in, change has the strong ability to increase self-esteem, provide personal growth, increase adaptability, build our strengths, and overcome adversities (Ziogas, 2020).
Though change can have positive effects, it is not to invalidate the process that comes along with it. Enduring change is not always easy, but the attempt and success of embracing it are what adds to our personal development. Essentially, change does build character.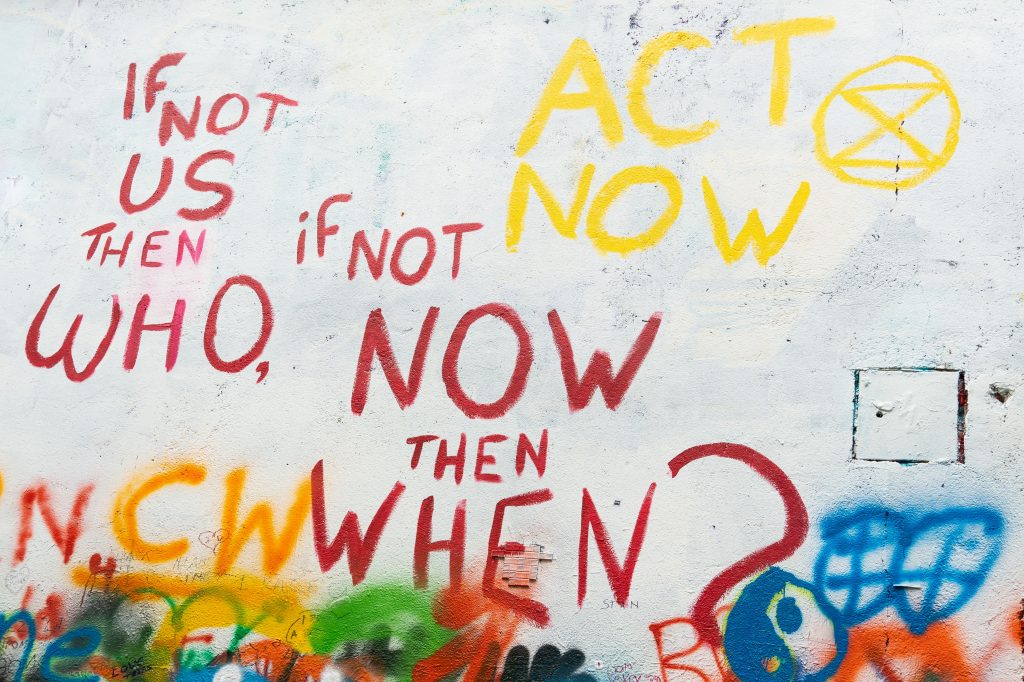 Suggestion 4: Challenge Yourself

When we get into a routine without challenging ourselves, we can start to fall into the pattern of living a lacklustre life. Challenging ourselves is similar to change because we need it to push ourselves in positive ways further. The more we complete a task or activity we find challenging, the more feeling we have a greater self. It can build our self-guidance and provide vital lessons that enhance our personal development (The Importance Of Challenging Yourself 2013).
Similar Posts –



Suggestion 5: Be Kind
Surprisingly, research has found that more acts of kindness and generosity have proven to aid in self-growth. External acts of kindness can increase a positive mood and therefore improve a more positive mindset. Additionally, we should return this same compassion for others to ourselves.
The more we focus on showing compassion for ourselves can lead to a growth mindset, which is equally as important as enhancing our self-growth (GrowthSelf-Care et al., 2017). In many cases, generosity can also be an effective way to move on from setbacks that we may face (GrowthSelf-Care et al., 2017). Being kind to one another and ourselves is essential for our development and interaction with others.
Suggestion 6: Accountability
One of the most challenging aspects of achieving self-growth can be holding ourselves accountable. One of the biggest reasons as to why this is such a challenge is because it is high intrinsic motivation. Mastering the asset of accountability can add to our skillset and mould us into influential leaders.
It can even build trust between yourself and others that can make professional and personal relationships beneficial. Learning to hold ourselves accountable can also be possible, and at times we may find ourselves successful, and others may not be. Nonetheless, incorporating self-accountability into our habits is a highly beneficial factor in fostering our self-growth (Course Hero, 2021).
The Interaction Between Self Growth and Personality Development: Conclusion
It is a critical part of our human nature to find and strive for our purpose in life. As a young adult, there may be societal pressure to fulfill the answer to this perplexing question. The world is a very complex entity, and we are all driven by different motivators. We may even find other passions at various points in our lives, but it all adds up to us uniquely defining our purpose. Even more so, the interaction between self-growth and personality development functions and presents itself differently, from person to person.
It is a process in this incredible journey that we call life, and sometimes we need to hit pause to realize how far we have come. The essence of self-growth is taking in the experiences and lessons and moving from point A to point B physically, emotionally, and mentally. Take the time to enjoy your journey, try new experiences, and indulge in your self-growth.
Works Cited
Course Hero. [Solved] Why is accountability important when it comes to time management and task management? | Course Hero. (n.d.).
GrowthSelf-Care, M. P., GrowthSelf-CareWellness, J. M. H. M. M. P., GrowthSelf-CareWellness, H. H. & R. L. N. P., & GrowthPlanningRelationshipsSelf-Care, B. G. S. H. M. P. (2017, January 29). 10 Vital Steps Toward Personal Growth And Development. Life Goals Mag.
(PDF) What is Self-Growth? (n.d.).
Personality development. Encyclopedia of Children's Health. (n.d.).
SMART Goal – Definition, Guide, and Importance of Goal Setting. Corporate Finance Institute. (2020, September 16).
The Importance Of Challenging Yourself. Plaza College. (2013, July 25).
What Self-Awareness Really Is (and How to Cultivate It). Harvard Business Review. (2021, April 14).

Ziogas, G. J. (2020, June 11). The Powerful Benefits of Change and Why You Should Embrace It. Medium.
Similar Posts –

BENEFITS OF THERAPEUTIC HUMOUR AND A HAPPIER LIFESTYLE Click here to read the full article.
FASHION AND IDENTITY: EVALUATING OUTWARD EXPRESSION OF SELF THROUGH FASHION. Click here to read the full article
CONFORMITY BIAS AND WORK PRESSURE. Click here to read the full article
Tags: Mental Health, Personality Development, Psychology, Pyschology, Self Growth,
---
---
Similar posts