Rick and Morty Season 5 released date, plot and everything you need to know –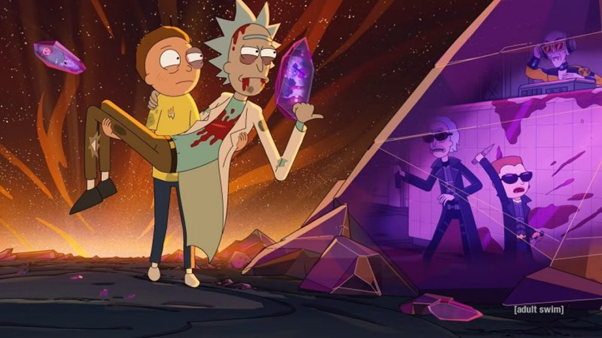 The Adult Swim network is back with Rick and Morty season 5. The cynical grandfather and fretful grandson duo are returning with another season, full of entertainment, chaos, and interdimensional sci-fi adventure.
The fourth season ended with two Beths co-existing, and the whole stage was set with the idea of how their lives can be explored. Also, like the previous season, the new season episode titles are parodies of movies and tv shows. The first episode, ' Mort Dinner Rick Andre,' is a subtle dig at the comedy-drama movie from the 80s, "My Dinner With Andre."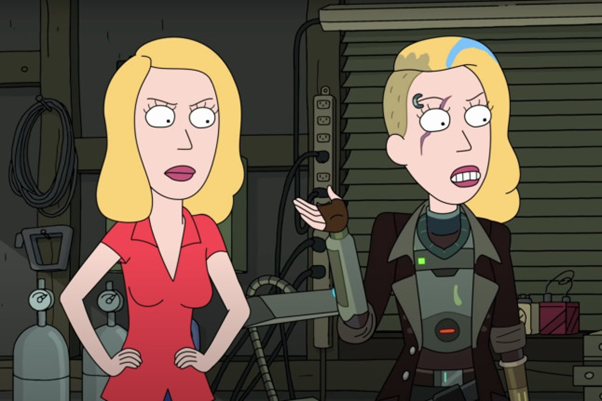 Rick and Morty season 5 is scheduled to release at 11 pm Eastern/Pacific time today on the Adult Swim website, while Netflix has not announced its dates. Adult Swim has already released three trailers for the entire 10-episode season, along with a two-minute cold opening.
The first trailer shows Rick fighting with his fish-like anthropomorphic nemesis, Mr Nimbus, and a clueless Summer, not knowing how to use a weapon.
(Watch the trailer here – https://youtu.be/F6Zy_mLgSNQ)
The second trailer, released on May 1st, shows Mr Nimbus surfing into Rick's lab through a portal. It also seems like Jessica might get more screen time and how she fits into the crazy adventures of the Smith family.
(Watch the trailer here – https://www.youtube.com/watch?v=Tks_1uCO5kA)
The third trailer and the cold open seem to the point that Mr Nimbus might play a significant role in creating chaos for Rick and Morty.
(Watch here – https://www.youtube.com/watch?v=_JqTvuVoI1A
https://www.youtube.com/watch?v=C2AFf9wSAdM)
Although it is not yet revealed whether Rick and Morty Season will take a break in the middle of the season as it has done previously. But the titles of all the 10 episodes of the season have been revealed –
Episode 1: Mort Dinner Rick Andre
Episode 2, June 27: Mortyplicity
Episode 3, July 4: A Rickconvenient Mort
Episode 4, July 11: Gotron Jerrysis Rickvangelion
Episode: Rickdependence Spray (Interestingly, this one isn't currently scheduled for July 4)
Episode: Amortycan Grickfitti
Episode: Rick & Morty's Thanksploitation Special
Episode: Rickternal Friendshine of the Spotless Mort
Episode: Forgetting Sarick Mortshall
Episode: Rickmurai Jack
The previous season did not impress some fans, so it seems Adult Swim is all prepared to make the viewers go – Waba-laba-dub-dub.
Tags: Netflix, Rick and Morty, Rick and Morty Season 5, Sitcom,
---
---
Similar posts