Portugal vs Germany 2021: A Match of Comebacks in the Group F
By: Jose Rivas
Portugal vs Germany 2021, the nail-biting cup tie
A match with auto goals, a couple of offsides and a very even ball possession. Portugal vs Germany 2021 was a match that had a classic vibe for long time football fans across the globe.

With 10 minutes in, Portugal's Cristiano Ronaldo scored the first goal of the match. After that, it looked as if Portugal would dominate the score until it turned into its enemy, Rúben Dias and Raphaël Guerreiro scored against their team in minutes 35 and 38, respectively.
The gap in the score that Germany had was only made bigger after halftime. Havertz, at minute 51 and Gosens, at minute 60, both scored, assuring the win before an hour had passed since starting. However, an almost-comeback happened at minute 22 of the second half, when Diogo Jota scored, leaving the marker at 4-2 in favour of Germany.

Even after the two self-inflicted goals and the other two received in less than ten minutes, Portugal did not give up. It lost standing and had the same greatness as Germany at its win.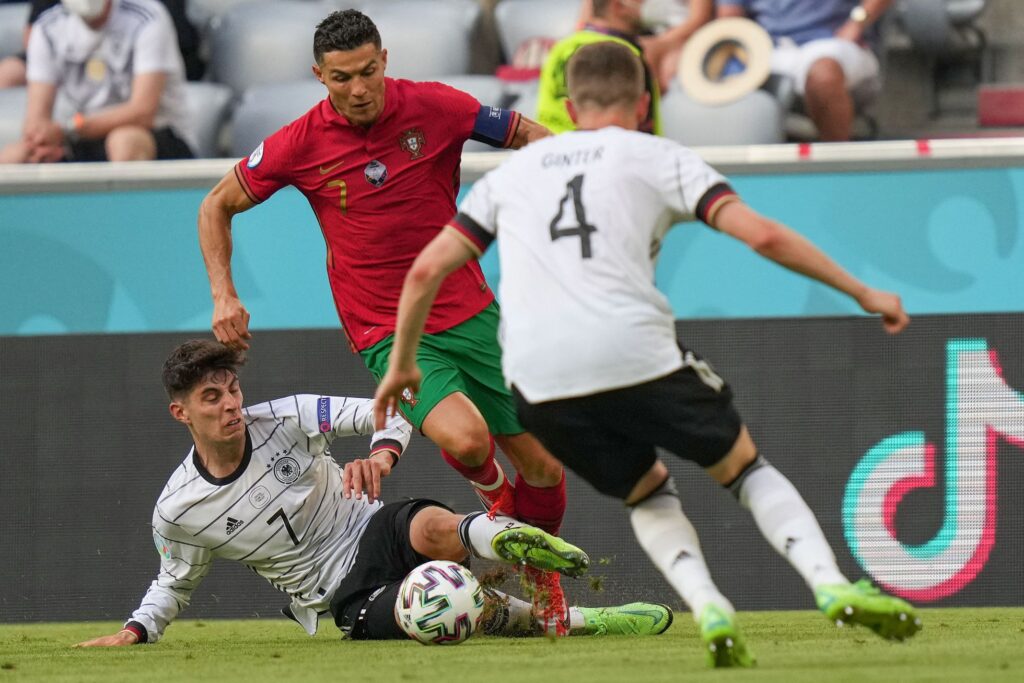 With this, France remains the leader of Group F with 4 points, Portugal and Germany both are fighting for second and third place with 3 points each, and Hungary's at the bottom with 1 point. Like this,group entering final round of matches is scheduled for the current week, and the pairs are Germany-Hungary in Munich and Portugal-France in Budapest.

After Portugal vs Germany 2021, Fernando Santos, Portugal's coach, stated: "Anyone can progress. This group was always very strong. Whether we progress or not is still up to us. And we must respond to this". And this is true, and even Hungary still has the chance to move forward to the next stage after their tie with the current world champion.
Rick and Morty Season 5 is here. Click here to know more…
Tags: Cristiano Ronaldo, Portugal vs Germany, Portugal vs Germany 2021, Raphael Guerreiro, Ruben Dias,
---
---
Similar posts