Nesher Ramla Homo: A New Type of Ancient Human Discovered!
By: Jose Rivas
Nesher Ramla Homo presents a set of similarities with fossils discovered in Europe and Asia.
Nesher Ramla Homo was rediscovered after thousands of years in Israel. Last Thursday, archaeologists concluded between 140,000 and 120,000 years old. That's the age they have assigned to a skull and jaw found in Israel, near the city of Ramla.
Researchers believe that the ancestor may have been the start for Neanderthals in Europe and Asia. They were the ones who decided to name this new lineage "Nesher Ramla Homo type". The team in charge of the discovery also mentioned that early members of this lineage might have been present in the Near East around 400,000 years ago. There were also some resemblances with pre-Neanderthal families.

This is a significant discovery, as Neanderthals are usually linked to Europe and not so much with the Asia region. Dr Hila May of Tel Aviv University suggests that these humans were the ancestors of Neanderthals, as this lineage started there in the Levant and moved to Europe. Others, according to Prof Israel Hershkovitz, moved to the India and China regions.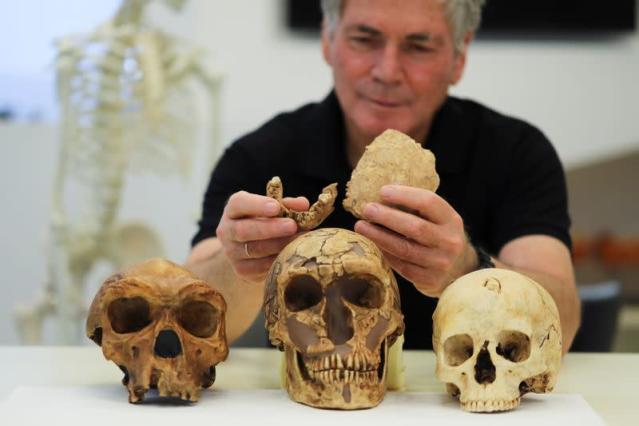 The fossils found in an area full of tools usually linked to Homo Sapiens, which has led investigators to think these two lineages interacted somehow.
The claims base on the similarities between these new fossils and those discovered in Europe and Asia. However, some academics, like Prof Chris Stringer, from the Natural History Museum in London, state that it is too early to make such claims.
The Nesher Ramla Homo remains found in what describes to be a sinkhole. At that time, humans may have hunted based on the number of tools made of stone and animal bones found in the area.
Dr Yossi Zaidner, Hebrew University of Jerusalem, mentioned that the tools found on the site are very similar to the ones that Homo sapiens used to craft. Discovery that may suggest that both human groups interacted in some way.
More details about the Nesher Ramla Homo discovery has been published in the journal Science.
Click here to get the latest updates on the Covid-19 vaccine.
Tags: Ancient human discovered, Fossil, Homosapien, Israel, Nesher Ramla,
---
---
Similar posts