Ivan Perišić tests positive for covid: Movement on the European Championship.
By: Jose Rivas
Ivan Perišić tests positive for covid: Between COVID-19, death threats and injuries, the European Championship has started its final stages.

After winning 3-1 against Scotland, Ivan Perišić tests positive for covid. And therefore, miss the match against Spain. The rest of the team, however, tested negative. On the other hand, Scotland´s Billy Gilmour tested positive as well, the rest of the team was not told to isolate.
Italy beat Austria 2-1, ensuring their pass to the quarterfinals. This was also their 31st match unbeaten. They will now play against either Portugal or Belgium on Friday.
Eriksen suffered a cardiac arrest while they were having their opening match. They will now play either the Netherlands or the Czech Republic on Saturday.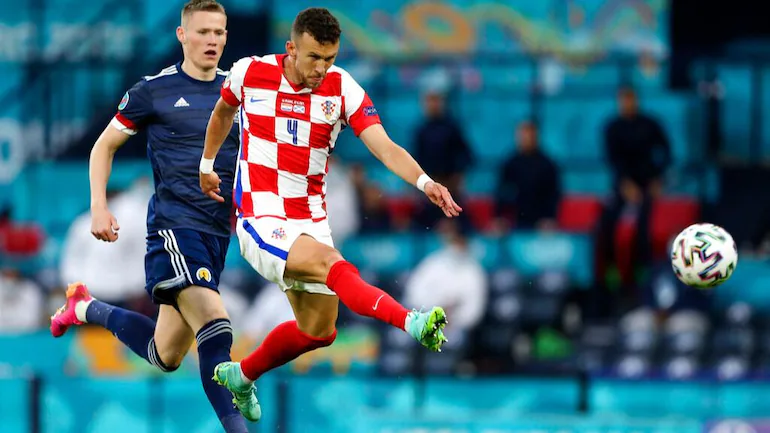 For Spain, the matches have turned personal, as Álvaro Morata received death threats against him and his son after missing a penalty shot against Slovakia. He and his teammates have talked about this, stating that this situation "cross the line". Among this uncertainty, Spain will be playing against Croatia next Monday.
For the Czech Republic, Sunday's match against the Netherlands is full of doubt. As Vladimír Darida sustained an unspecified injury during practice.
The medical team has been treating the midfielder, however, they're still not sure if he's going to make it for the next match. This would leave the Czechs without their most experienced player.
The Finnish Institute for Health and Welfare has been encouraging anyone that came back from St. Petersburg after their match with Russia to take a coronavirus test. This was after a spike of the virus was traced to fans that travelled to see the match.
Tags: Álvaro Morata, Billy Gilmour, Ivan Perišić, Ivan Perišić tests positive for covid, Vladimír Darida,
---
---
Similar posts