What This Means For College Sports
As of July 1, over 460,000 Collegiate athletes across the country now have the opportunity to profit from their name, image and likeness (NIL). Student-athletes can now profit without fearing the loss of eligibility or jeopardizing their schools through a violation of amateurism.

Prior to this revolutionary rule change, student-athletes were prohibited from making any money. The NCAA's long history of corruption has seemingly come to a head, with 20 states passing NIL legislation, granting college athletes an opportunity to profit from their NIL.

Promising NBA hopeful, Jalen Coleman-Lands, from the University of Kansas said "It's been a long time coming, but we can now allow people to fully brand themselves." He added. "Players bring a lot to a team, not only on the court but off the court. (kusports, 2021)

President of the NCAA Mark Emmert said on Thursday, "Today, marks an important day in the history of College Sport as student-athletes will now be able to take advantage of their name, image and likeness opportunities". (NCAA,2021)

The ruling means that it will effectively suspend NCAA restrictions on payments for things such as personal appearances, online endorsements and sponsorships.

Student-athletes will now also be able to openly connect with player agents.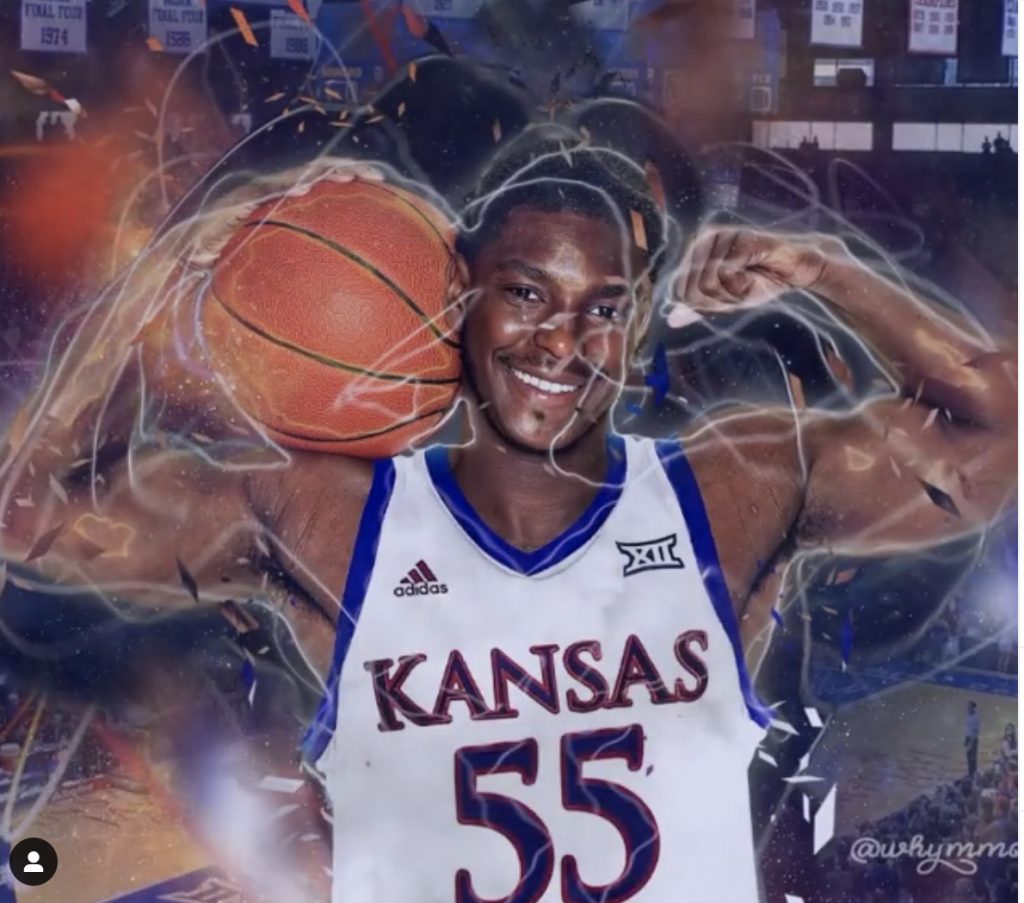 How The "NIL" Ruling All Came About



In 2019, the Governor of California, Gavin Newsom, shocked College sports by agreeing to sign the 'Fair To Play Act' which debuted on an episode of LeBron James' "The Barbershop". Gov. Newsom explained that committing to this Bill would initiate dozens of other states to follow suit. He also believed that it would finally give student-athletes fair compensation for their enormous contributions to College sport.

It didn't take long before other states were following in Gov. Newsom's footsteps, which put immense pressure on the back of the NCAA.

On Thursday, July 1st 2021, members from the NCAA voted in the agreement of temporary NIL opportunities for all student-athletes.

The Californian Governor has since received considerable backlash after agreeing to sign off on this deal. It was speculated he signed the bill in an attempt to attract future prospects to the state of California with the incentive of financial reward in return.

Nevertheless, Gov Newsom should be commended for his role in becoming a key catalyst in publicly expressing the importance of student-athletes and highlighting their enormous contribution to College sport.

Will Student-Athletes Actually Get Paid?

Now that college athletes are entitled to financial compensation, you may be wondering who might be willing to pay them? Well, you can bet your bottom dollar it will not be the NCAA, rather, it will be third-party organizations.

Take, for example, Auburn quarterback, Bo Nix who recently confirmed a sponsorship deal with a local based Birmingham company, Milo Sweet Tea. Milo Sweet Tea Brand Director, Alison Pierce said "Bo had reached out to us because he is a fan of our tea. Bo is from Birmingham and so are we, it felt like a natural fit. Our brand stands for authenticity, and it felt very authentic that Bo was already a fan". (AL.com, 2021).

Forging a partnership can be as simple as college athletes reaching out to a local company, just as Nix has done. It must be said though, not all student-athletes will receive the same benefits. A concept that does not necessarily sit well with the NCAA, an organization that is adamant in keeping a level playing field.


Student-athletes will most likely look to profit from their social media posts, videos on YouTube and clinics and training camps. Higher profile college athletes may also look to gain from individually signed merchandise.

It's Time For The NCAA to Compensate Ex Student-Athletes

This Bill is a step in the right direction, however, many previous student-athletes have suffered from penalties due to NIL infractions. Most notably, Reggie Bush, a recipient of the prestigious Heisman Trophy award back in 2005. It would be again in 2010, where Bush and his Heisman Trophy made headlines. This time for allegedly receiving improper benefits during the 2005 season. After an extensive and elaborate investigation conducted by the NCAA, it was deemed that Bush was guilty of receiving gifts. As a result, Bush felt no other option but to relinquish his trophy.

Estimates suggest Bush would have made between $4 million dollars to $6 million dollars annually under the new NIL rules. Under new laws, there is a valid case to suggest Bush should be reinstated for his award. After all, he never cheated the game.

Another popular case that made the headlines in 2019 was UCF kicker, Donald De La Haye. De La Haye created a football-themed YouTube channel from which he was financially profiting. After applying for a waiver from the NCAA that would allow him to continue his channel, De La Hayes was subsequently denied. After refusing to stop uploading his videos, De La Haye was suspended and ultimately stripped of his eligibility to compete.

De La Haye recently took to Instagram saying "I crawled so that my College brothers and sisters could run". Under the current laws both Bush and De La Haye deserve compensation. It is believed both parties are in the process of taking action against the NCAA.


What Still Remains The Same



Student-Athletes will still not be allowed to receive under the table benefits from schools looking to recruit them and their services. Performances can not dictate or be an incentive for a school to financially reward a college athlete. Schools will ultimately decide the partnerships that their student-athletes can or cannot have.

We are yet to see the impacts of what this monumental rule change will have on College sports, particularly with regards to the on-field performance. What we do know, however, is that student-athletes will no longer be used as money-making puppets without the opportunity to fairly profit themselves.


Credits
https://www.al.com/auburnfootball/2021/07/why-milos-sweet-tea-chose-bo-nix.html

http://m.kusports.com/news/2021/jul/01/its-kind-long-time-coming-kansas-basketball-player/

https://www.ncaa.org/about/resources/media-center/news/ncaa-adopts-interim-name-image-and-likeness-policy
Similar articles –


PHIL MICKELSON: AN INSPIRING REMINDER TO US; WHY WE MUST NEVER STOP BELIEVING. Click here to read the full article.
WIMBLEDON 2021: IT'S GETTING HARDER TO PICK FAVOURITES. Click here to read the full article.
Tags: College sports, Gavin Newsom, Jalen Colman Lands, LeBron James, Mark Emmert, NBA, Student Athletes,
---
---
Similar posts