Ferrari 296 GTB might be the start of a new era for Ferrari.
By: Sherly J. Victor
Ferrari 296 GTB, is leaving behind its gasoline era sooner than anyone could have hoped –
Ferrari has finally unveiled its new supercar, Ferrari 296 GTB, powered by a V6 powertrain engine, with a 122kW electric motor and 654 bhp. However, it is not fully electric but contains a plug-in hybrid. If this was a shocker to you, you should know that the car has no traits of the brand Ferrari.
The new mid-rear-engined Berlinetta is Ferrari's third plug-in hybrid after SF90 and La Ferrari. It provides four driving modes. In the electric-only mode, it can cover a distance of 25km. The steering wheel has an 'eManettino' switch, which unlocks eDrive, Hybrid, Performance and Qualifies.
Ferrari's switch from V8 to V6 is similar to its nemesis McLaren's Arturo V6, from earlier this year. However, the turbochargers place between cylinder banks for the first time to provide more compact packing. In addition, the V6 electric motor is mounted before the 8-speed automatic gearbox, producing a combined output of 830hp.
The magical interior liking –
Its high voltage battery has a capacity of 7.45kWh. And, to minimise the volume and weight, the battery pack is placed under the floor. The cooling system, structure and fixing points are all put into a single component altogether. Ferrari claims that the car's exterior styling is a "perfect marriage of simplicity and functionality."
If the purists find the standard 296 GTB too tame for their liking, they can opt for the 296 GTB Assetto Fiorano package. According to Ferrari, this package is much lighter and more aerodynamic to improve the car's power and performance.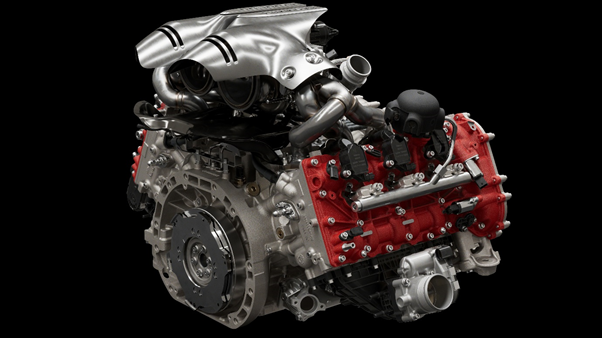 Though Ferrari has not announced the emissions of 296 GTB, it is estimated to be cleaner than SF90, which is the rate at 154g/km of CO2 emission and F8 Tributo's 292g/km. With time, emission regulations are going to be stricter. Plug-in hybrids will not be able to meet the mark, most likely. Therefore, only time will tell the future of this supercar giant.
Ferrari has not yet announced the price of the 296 GTB, but the number expects to be higher than the base price of the previous F8 Tributo model, i.e., $277,000. The model is scheduled to release in 2022. However, as of now, its launch in India has not yet been announced.
Windows 11 operating system is finally out! Click here to know more.
Tags: AUTOMOBILES, Cars, Farrari 296 GTB, Ferrari 296,
---
---
Similar posts